The 'Human Target' Scheduling Carousel Continues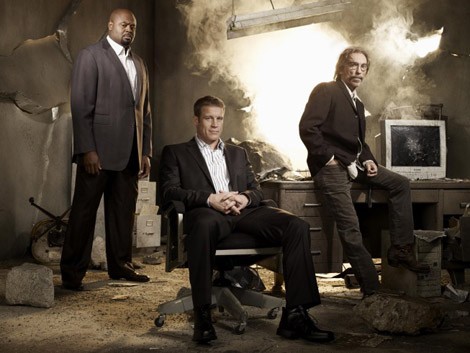 As if Human Target fans didn't have enough with the show's pre-second season schedule version of Musical Chairs, the show is once again getting bounced around the FOX calendar.
Last night's two-hour event ("Imbroglio/Cool Hand Guerrero"), which was preempted for coverage of the Presidential speech regarding the tragedy in Arizona, will now air tomorrow (Friday, Jan. 14) from 8-1o PM ET/PT.
After that, Target gets the shaft in favor of American Idol: to expand the singing contest's showing on Jan. 26, the network will preempt Target's next new episode, "Kill Bob." That episode then moves to Monday, Jan. 31 at 8 PM ET/PT, in itself preempting House.
The show returns to its normal slot Wednesday, Feb. 2 with another new episode, however, meaning that fans will actually get two new episodes of Human Target in three days - one on Monday and one on Wednesday.
The Target season finale is still scheduled to air on Feb. 9 at its regular time. For now, anyway.
For more Human Target, check out the show category at my blog, DigitalAirwaves.net.