The Hub's 'Transformers Prime' Returns: Win Tickets to the Premiere!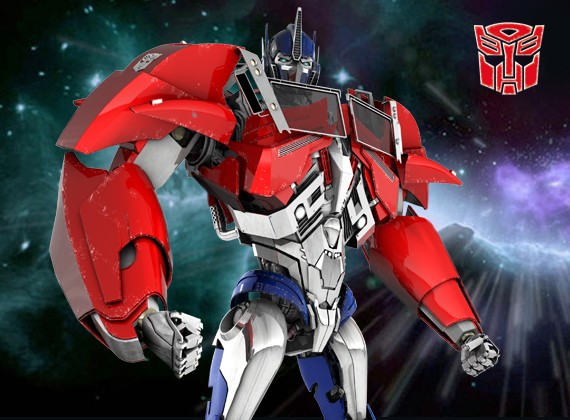 The Hub's Daytime Emmy-award winning animated series Transformers Prime is returning for its third and final season this month - and the network is celebrating with a VIP world premiere event that you can win tickets to!
The show rolls out new episodes on March 22 (4:30 PM ET/1:30 PM PT) with a new name, Transformers Prime: Beast Hunters, and a new adversary called the Predacons. According to the network's press release, "The final thirteen episodes will see Optimus Prime and his team face their greatest challenge yet in a new foe dedicated to the destruction of the Autobots - and potentially, planet Earth."
Here's a peek at what's ahead.
To celebrate the final season The Hub is hosting an exclusive, invite-only world premiere event on March 14 at Universal Studios Hollywood's Globe Theater, starting at 7:30 PM PT. A limited number of fans will not only see the first two episodes of season three a week early, but get a chance to participate in a Q&A session with select members of the voice cast and series executive producers.
Universal Studios is also home to the popular Transformers: The Ride 3D attraction, based on the film version of the Transformers property.
How do you get into this awesome special event? Just by reading this article! BFTV has partnered with The Hub to give two lucky Transformers fans each a pair of tickets to the premiere.
Click the graphic below to be taken to my website, where you can enter to win tickets to the Transformers Prime World Premiere Event! Contest ends on Thursday, March 8, 2013 so get your entry in today!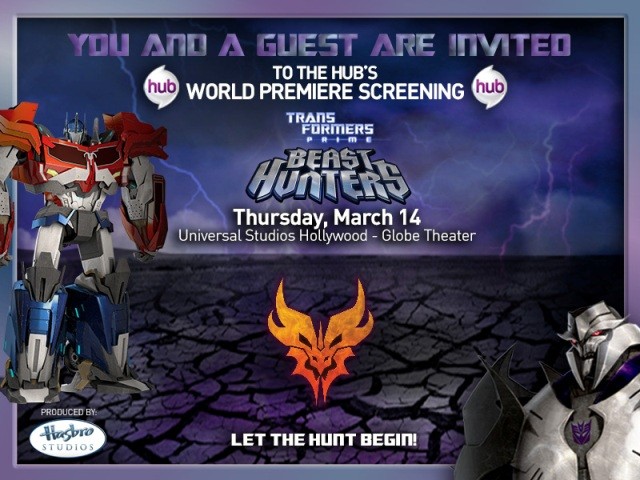 (c)2013 Brittany Frederick. Appears at Starpulse with permission. All rights reserved. No reproduction permitted. Visit my official website and follow me on Twitter at @tvbrittanyf.