The Hottest Women On Twitter Are...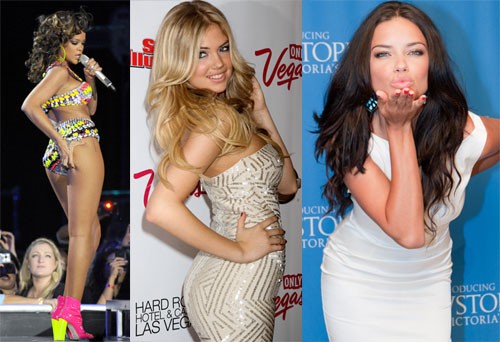 Rihanna has beaten out models Kate Upton and Adriana Lima to be named the "Hottest Woman on Twitter" in a new magazine poll.
 
The R&B star's racy tweets and provocative snapshots helped her land the title on Complex magazine's countdown.
 
Upton comes in second, while Lima is third. Zoe Saldana and Nicole Scherzinger round out the top five.
 
Beyonce, Cassie, actress Emmanuelle Chriqui, Shakira and model Candice Swanepoel also make the top 10.