'The Hobbit: The Desolation Of Smaug' Tops Weekend Box Office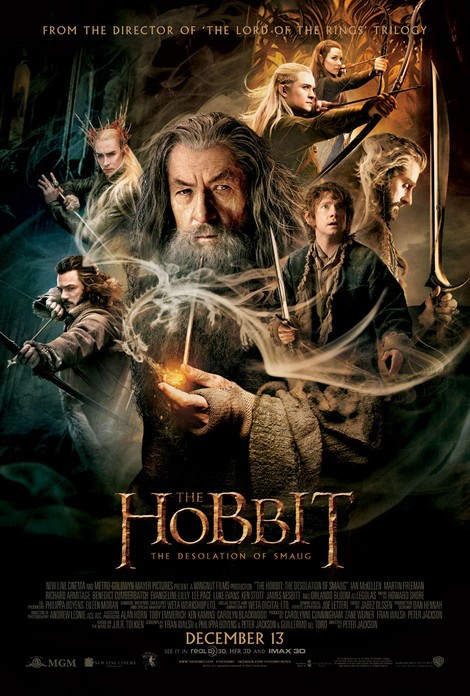 The Hobbit: The Desolation Of Smaug has knocked Disney's Frozen from the top of the box office, pulling in a whopping $73.7 million on its opening weekend.

Peter Jackson's epic fantasy sequel becomes the fourth biggest December debut behind part one of the trilogy, The Hobbit: An Unexpected Journey, Will Smith's "I Am Legend", and "Avatar."

"Frozen," Disney's animated take on Hans Christian Andersen's "The Snow Queen," fell to second, pulling in an impressive $22.2 million in its fourth week of release.

Tyler Perry's A Madea Christmas debuted third with a meager $16 million take.

The Hunger Games: Catching Fire and Thor: The Dark World remained in the top five in their fourth and sixth weeks, respectively; however, the teen novel adaptation pulled in nearly five times that of the superhero flick with $13.1 million to "Thor's" $2.7 mil.

"American Hustle" and "Saving Mr. Banks" both had strong openings for films that opened in limited release. Hustle took in $690,000 to make it the biggest debut for a limited release film this year, while Tom Hanks' story of Disney and "Mary Poppins" finished with $421,000.