'The Hobbit: The Desolation Of Smaug' - Second Trailer Released (Watch It!)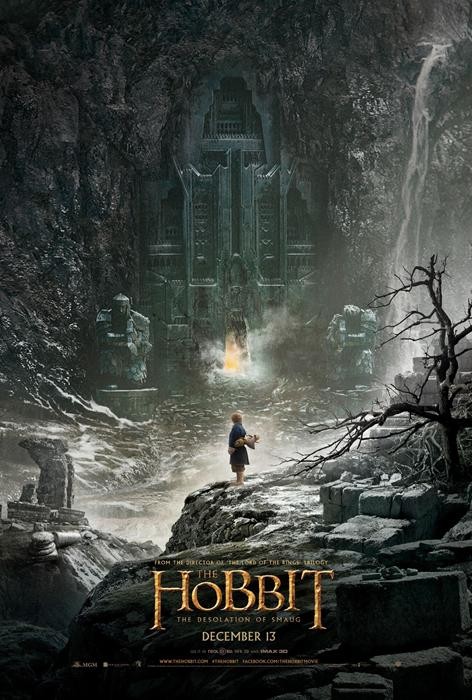 The second trailer for the middle film in Peter Jackson's "Hobbit" trilogy, The Hobbit: The Desolation Of Smaug, has been released, building plenty of anticipation for the film's December release.

Desolation picks up right where the first film, An Unexpected Journey, left off; with Bilbo (Martin Freeman), Gandalf (Ian McKellen) and the party of 13 dwarves led by Thorin Oakenshield (Richard Armitage) continuing their quest to the Lonely Mountain to reclaim its treasure and defeat its current inhabitant: the dragon Smaug (Benedict Cumberbatch).

Other than the usual quick glimpses of the action, adventure and pitfalls along the way, all we really care about is that gold-hoarding dragon -- and yes, we finally get to hear him talk in this trailer!

The trailer starts off with Bilbo addressing the dragon, but it isn't until the end that we hear Cumberbatch's menacing voice.

Those who have read J.R.R. Tolkien's classic book can also catch a literal split-second shot of the shape-shifting Beorn, Bard the bowman (Luke Evans) and the barrel escape.

"The Hobbit: The Desolation of Smaug" hits theaters on December 13. Check out the new trailer (and the first one) below...