'The Hobbit' Sets New December Record At Box Office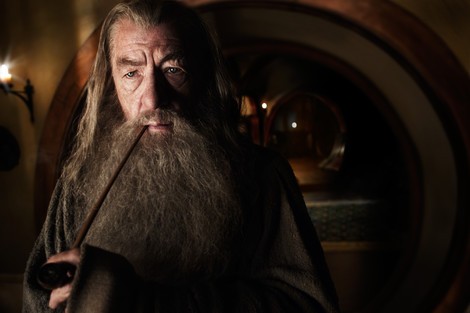 "The Hobbit: An Unexpected Journey" had the biggest December debut in history, taking in a massive $84.8 million at the weekend box office.
Previous title holders "I Am Legend" and "Avatar" both scored opening weekend takings of $77 million during their respective releases in 2007 and 2009.
The fantasy epic, a prequel to "The Lord of The Rings" trilogy, got an early boost thanks to an estimated $37.5 million gross on Friday alone, making it the biggest U.S. opening day ever for a December release.
In the film adapted from J.R.R. Tolkien's beloved novel, Bilbo Baggins (Martin Freeman) joins Gandalf (Ian McKellen) and a band of dwarves on a treacherous quest to a distant mountain.
Animated film "Rise of the Guaridans" earned $7.4 million, while Steven Spielberg's "Life of Pi" came in third with $7.2 million. Last week's number-one film, "Skyfall," was fourth at the box office, earning $7.1 million, and "Life of Pi" made $5.4 million.