'The Hobbit' Narrowly Beats 'Wolf Of Wall Street' On Christmas Day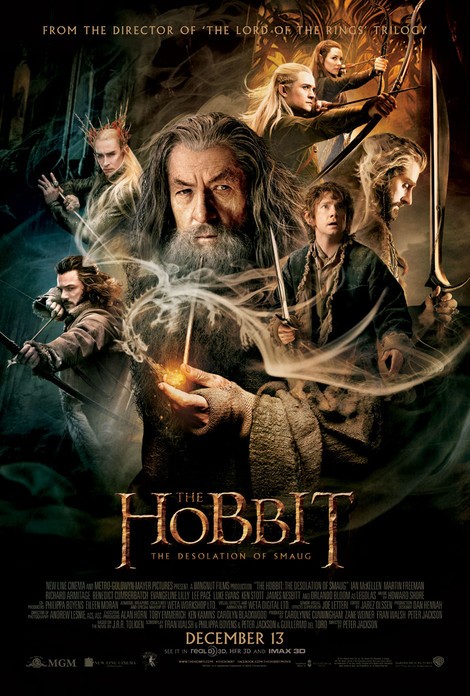 "The Hobbit: The Desolation Of Smaug" barely took the number-one slot at the box office on Christmas Day. The second installment of the fantasy franchise opened on Dec. 13 and has held on to its position for two consecutive weeks.
On Dec. 25, "The Hobbit" made $9.3 million and was followed closely behind by Martin Scorsese and Leonardo DiCaprio's "The Wolf of Wall Street," which made $9.1 million.
Coming in third was Will Ferrell's comedy "Anchorman: The Legend Continues," which took in $8.1 million. Rounding out the top five were Ben Stiller's "The Secret Life of Walter Mitty" ($7.8 million) and the star-studded "American Hustle" ($7.4 million).
Other films that opened over the holiday weekend were Keanu Reeves' "47 Ronin" ($7 million), "Grudge Match" ($3.9 million),and Justin Bieber's behind-the-scenes concert movie "Believe" ($1.2 million).