'The Hobbit' Holds Off Competition From 'Anchorman 2' To Top Weekend Box Office, 'Frozen' Holds Strong In Fifth Week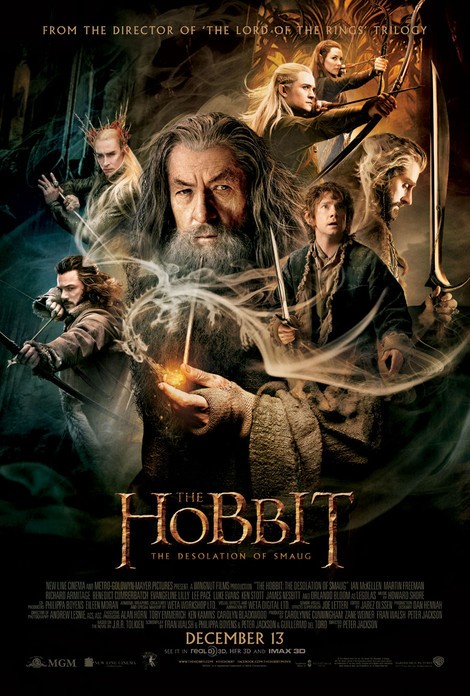 Peter Jackson's second film in his "Hobbit" trilogy, The Hobbit: The Desolation Of Smaug, held off competition from Will Ferrell's Anchorman sequel, Anchorman 2: The Legend Continues, to top the weekend box office.

"Smaug" broke the $100 million mark in its second week of release, adding another $31.4 million to its gross, for a total of $127.5 million.

"Anchorman 2" upped its five-day total to $40 million, coming in second with $26 million in weekend receipts.

Disney's Frozen held strong in its fifth week of release, adding $19 million to its gross and closing in on the $200 million mark, which it should surpass next weekend.

American Hustle, which went into wide release following its six-theater debut last weekend, pulled in $19.1 million; while Tom Hanks' Walt Disney story Saving Mr. Banks, which also went wide this week, came in fifth with $9.3 million.

Of note, animated kids flick Walking with Dinosaurs 3D, which is based on a BBC miniseries of the same name, bombed at the box office, opening with just $7.3 million. The film cost over $85 million to produce.