'The Hills' Star Lauren Conrad Gets Engaged - See The Ring!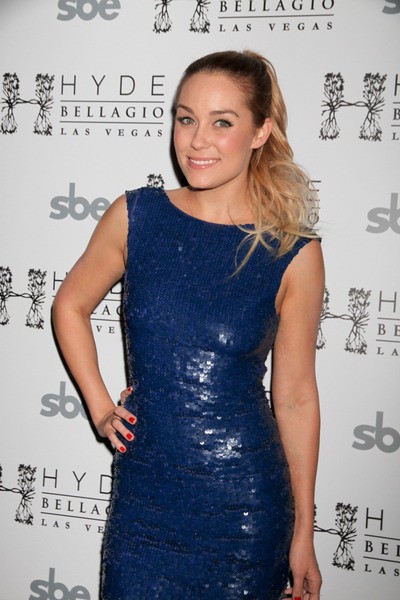 Lauren Conrad shared some exciting news on Sunday - she got engaged to boyfriend William Tell. The 33-year-old guitarist turned law student proposed over the weekend, and the fomer "The Hills" star shared the information on her blog.
She posted a photo of her engagement ring, a classic round diamond with a gold band, and the caption: "I am very excited to share with you guys that William and I got engaged over the weekend. I am beyond thrilled! Get ready for lots more wedding content here on LaurenConrad.com as we begin the planning process."
She later added: "William and I are overwhelmed by all of your warm wishes. Thank you so much for sharing in this special moment."
Conrad and Tell have been dating for nearly two years. The reality star revealed to Marie Claire magazine over the summer that they are a good match because they have so much in common.
She explained: "'He is very good for me because we have a lot in common as far as where we grew up. It's the first time I'm with someone and I'm not explaining things. He also has experience in the entertainment industry, so he understands a lot of things that people don't always get."
Coincidentally, Conrad's ex-boyfriend and "Laguna Beach" co-star Jason Wahler tied the knot this weekend with Ashley Slack in Malibu, Calif.
Since she left reality TV, Conrad has launched a career in the fashion industry, and she's also written several teen novels and style guides.