'The Hills' Is Back With An Alternate Ending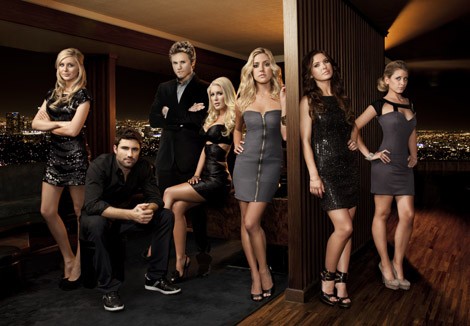 Fans of the popular MTV show "The Hills" were left shocked at the series finale a few years ago. The last episode ended as a stunt pulled by the cast and crew, revealing that the reality show may have been scripted the entire run.
Fans remember Kristin Cavallari (replacement to Lauren Conrad, who made the show popular) ending the show by driving away to a new beginning, from her on/off again boyfriend Brody Jenner. This seemed like a calming and good end to a series full of drama and relationship ups and downs. To the disappointment of the viewers, a huge turn-around was revealed in the last minute. The cameras zoomed out to what was just a set of Hollywood and a fake act from Cavallari and Jenner. The scene was staged and not a true closure to the show.
As a fan, if the ending was a disappointment to you, you may find the recent "Hills" news to be intriguing. Entertainment Weekly has revealed that an alternate ending to the "The Hills" will be aired on August 9th at 11:30 a.m. ET. Although there is no confirmation as to if the ending will be real or fake footage, the new ending is sure to bring in viewers. Will this be the closure the fans have been waiting for and will it include Lauren Conrad this time?
What are your thoughts on MTV wanting to bring "The Hills" back?