David Hasselhoff's reality TV show The Hasselhoffs has been axed after just two episodes.
 
The program centers around the former Baywatch star and his two actress daughters, 17-year-old Hayley and 20-year-old Taylor Ann, as he helps them pursue careers in the entertainment industry.
 
The first episode aired on Sunday to lackluster viewing figures, and numbers dropped by 50 per cent for the second installment, according to The Hollywood Reporter.

And now TV chiefs have pulled the show off air, with eight half-hour episodes left unwatched.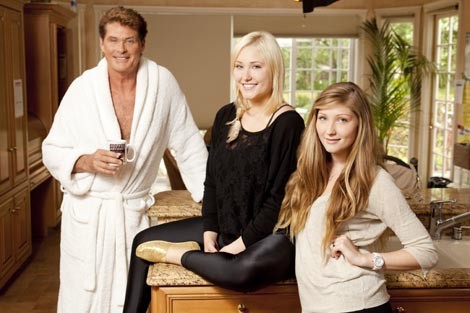 Click Here For More Hasselhoffs Pictures