'The Harry Potter Hogwarts Collection' Is The Ultimate Fangirl's Must-Have Set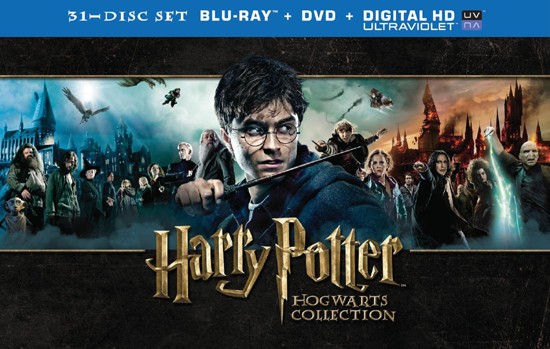 Tip your wizarding cap to the new "Harry Potter Hogwarts Collection" box set. The collection includes all eight films and tons of special features, including bonus materials and the complete eight-part documentary series, "Creating the World of Harry Potter." The documentary explores the magic , characters, creatures, music, and more behind the iconic  Warner Bros. franchise.
The collection is featured on Blu-ray, DVD, and digital HD. It also includes Blu-ray extended versions of "Harry Potter and The Sorceror's Stone" and "Harry Potter and the Chamber of Secrets." "Harry Potter and The Deathly Hallows" Parts 1 and 2 are also featured on Blu-ray 3D.
The first film in the series premiered in theaters in 2001. On his 11th birthday, Harry Potter (Daniel Radcliffe) learns that he is the orphaned son of two powerful wizards and possesses unique magical powers. Invited to attend Hogwarts School of Witchcraft and Wizardry, Harry embarks on the adventure of a lifetime. At Hogwarts, he finds the home and family he has never had.
In "Chamber of Secrets," house-elf Dobby appears in Harry's bedroom and warns him of great danger if he should attempt to return to Hogwarts because a sinister new terror is taking over the school.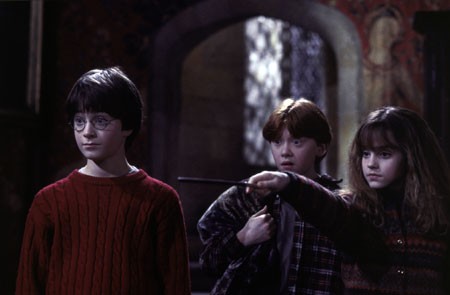 In "The Prisoner of Azkaban," Harry seeks to uncover the truth behind Sirius Black and the ties to his own mysterious past.
Dumbledore announces that Hogwarts will host the Triwizard Tournament, one of the most exciting and dangerous of the wizarding community's magical competitions in "The Goblet of Fire." Harry finds himself caught up in the action and someone is murdered on the grounds of Hogwarts.
Harry returns to Hogwarts for his fifth year, sensing a rebellion and wondering when a revived evil Lord Voldemort will strike in "The Order of the Phoenix."
In "The Half-Blood Prince," Harry and Dumbledore prepare for their final battle against evil while suspecting danger also lies within Hogwarts.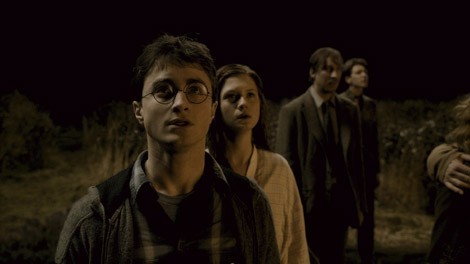 Harry, Ron and Hermione set out on their perilous mission to track down and destroy the Horcruxes - the keys to Voldemort's immortality - in "The Deathly Hallows - Part 1." Voldemort's Death Eaters also wage war on the wizarding community.
The battle between good and evil escalates into an all-out war in the final chapter, "The Deathly Hallows - Part 2." It comes to a head when Harry fights Lord Voldemort for the last time.
The "Harry Potter Hogwarts Collection" retails for $250 and is now available.