'The Hard Times Of RJ Berger' Cast Dish On Season Two: Watch It! (Video)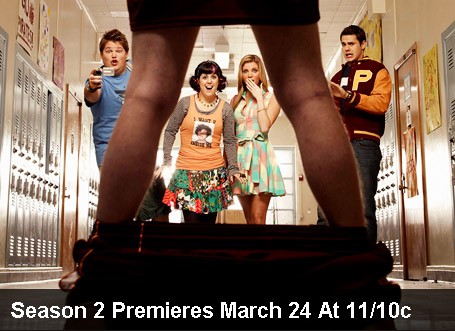 The wait is finally over! The season premiere of MTV's hit series, "The Hard Times of RJ Berger," airs tonight and Starpulse caught up with the cast to bring you the exclusive!
Not only did Amber Lancaster, Jayson Blair and Jareb Dauplaise dish on season two's crazy antics, they revealed we can expect some amazing cameos from Paris Hilton, Weezer and Jersey Shore's very own, Vinny Guadagnino—fist pump! We even asked this ultra-hot cast if they were single or not! Dying to know the answer? Check it out!
Are you going to tune in to the season premiere of RJ Berger? Leave us a comment and let us know!