'The Hangover Part II' Opens May 26th - Check Out The Hilarious New Trailer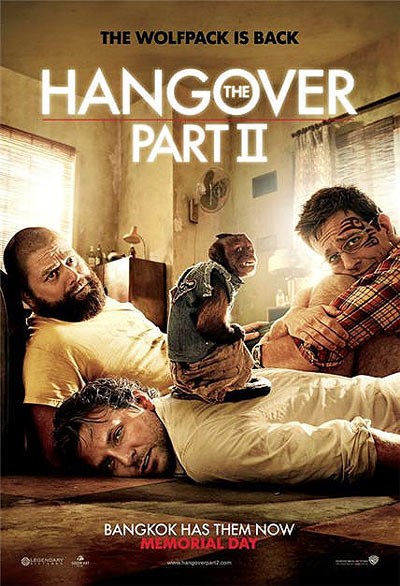 This trailer for this year's most anticipated comedy, The Hangover Part II, has officially arrived, and you can watch it right here!

The first teaser for the film, released just over a month ago, gave little about the film away other than that it takes place in Thailand and "The Wolfpack is Back."

Now we know that the gang travels to Thailand for Stu's wedding and that he's not taking any chances with a bachelor party, so a pre-wedding brunch is planned.

Bradley Cooper, Ed Helms, Zach Galifianakis and Justin Bartha return as "The Wolfpack," and are joined once again by Jeffrey Tambor, Mike Tyson and Ken Jeong. Liam Neeson joins the cast to play a tattoo artist in the sequel.

Last October the star told Variety magazine, "I just got a call to do a one day shoot on Hangover as a tattooist in Thailand... That's all I know about it."
The Hangover Part II opens in theaters May 26th. Check out the new trailer below!