'The Hangover Part II' Makes Box Office History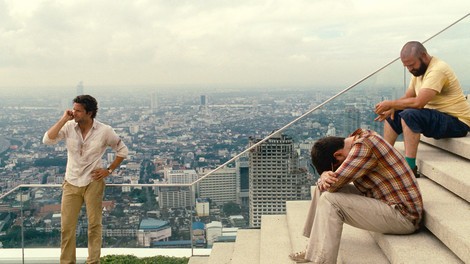 The Hangover Part II has made U.S. box office history after grossing $86.5 million in its opening weekend to score the biggest comedy debut ever.

The Hangover sequel, starring Bradley Cooper, Ed Helms and Zach Galifianakis and set in Bangkok, Thailand, easily stumbled its way to the top of the box office chart, having taken $118.1 million since opening across America on Thursday.
 
It is expected to rake in a few more million in ticket sales once figures from America's Memorial Day long weekend are counted on Monday.
 
Jack Black and Angelina Jolie's animated comedy Kung Fu Panda 2 opened in second place with $48 million, while Pirates of the Caribbean: On Stranger Tides rounds out the top three with $39.3 million in its second week on release.
 
Meanwhile, Brad Pitt's new drama The Tree of Life performed well on limited release - the Terrence Malick film took $352,320 from screenings in just four theatres in New York and Los Angeles.
Related News
• Bradley Cooper & Ed Helms Fight Iceland Volcano
• Top Ten Best Movie Sequels Ever
• It Ain't Broke, So Philips Doesn't Fix 'The Hangover Part II'
• Review: 'Hangover 2' Still Holds Its Comedy Grip!
• Top Ten Worst Movie Sequels Ever
More News >>