The Hamster Who Ruled The World: A Conversation With 'Top Gear's' Richard Hammond
Of course, any conversation with Richard would be incomplete if we didn't also discuss
Top Gear
, which will begin airing its eighteenth series before
Crash Course
tonight. Fans of Richard, James May and
Jeremy Clarkson
will get to see them tackle NASCAR and a race involving a mobility scooter, among other things this time around. (The show has previously brought us airport vehicle racing, amphibious vehicles that weren't exactly and disastrous drivetime radio, just to name a few highlights.)
This season also boasts appearances by the likes of Ryan Reynolds, Michael Fassbender and the reigning Doctor Who, Matt Smith.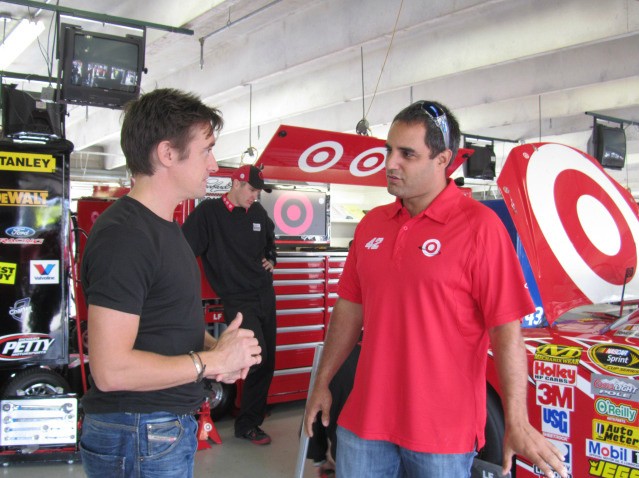 In British television, where most shows get through maybe three series at best, eighteen is practically unheard of. The series shows no signs of slowing down. I ask Richard if he can even fathom how much life Top Gear has left in it.
"I really don't know. Nobody does know," he says, telling me that everyone would be involved in deciding when it's time to call things quits. "We didn't set out thinking, 'Let's do this show, it'll be huge.' We just set out to make the best car show we could and that's how we still operate.
"I'm proud of working on anything with a good team. The proudest moments always come when you're on a team and everyone is good, whether it's running the camera or the sound. It happened on Brainiac and it happens on Top Gear."
One of the hallmarks of the series has become the presenters' dislike of caravans. It's Hammond who has the biggest loathing of them; entire segments of Brainiac were devoted to their utter destruction. Between that and Top Gear, how many caravans does Richard think he's wiped off the face of the earth?
"It's just broached a hundred, I think," he guesses. "I worked on that awhile back and it was sort of ninety-eight and we've done a few since."
At the time we're talking, the American version of Top Gear is almost ready to wrap up its season. Given how maligned the stateside version is, and since I've had the opportunity to visit the set, I feel almost obligated to ask Richard for his thoughts on the spinoff series. Certainly his opinion matters to the die-hard fans of the original, who are some of the History show's loudest critics.
"I think it's great. They've got the right team there," he says, referring to hosts Adam Ferrara, Tanner Foust and Rutledge Wood. "It's really difficult starting any show when there's already one working. To try and measure up to that, when we've had ten years at it, is impossible. You have to grow. When we first started Top Gear, nobody took any notice at all."