The Grossest Pics You'll See Today: Lil Kim At Millions Of Milkshakes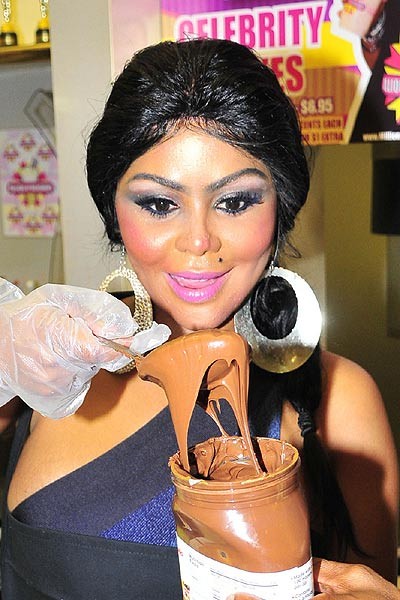 There's just no other way to describe this. Lil Kim celebrated her 34th birthday on Sunday and tried to look sexy but failed miserably. The make-up and poses make her look comical rather than seductive. Gross.

The R&B star celebrated her big day by creating a signature shake at Millions of Milkshakes - featuring bananas, raspberries and Nutella.

And by the looks of her backside, Kim's enjoyed about a million milkshakes, too.

You can also see on the signs behind Kim that MoM's shakes aren't your every day five dollar milkshake. Seriously, who pays $7 for a milkshake?
While Kim shows off her O-face over these shakes, we're showing our O-faces over them too - as in, "$7 for a milkshake? O my God that's absolutely ridiculous."
(click pic for next)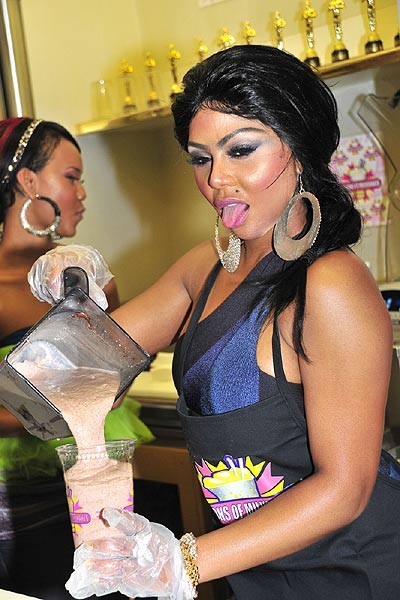 Click the pics for larger images:
- Click here for more Lil Kim pictures! -