The Greatest Movies From The 70s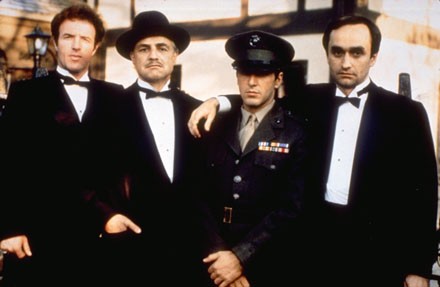 The 1970s. The era of disco, bell bottom jeans, and phenomenal moviemaking. Hollywood's golden age surged in the seventies, a time where gifted filmmakers carved their niche in the studio system and created films unlike anything seen before. From maverick moviemakers who created their penultimate masterpieces to the birth of the modern Hollywood blockbuster amongst a sea of commercial duds, the seventies were one of the hottest times in filmmaking even in the wake of the Cold War. Without further ado, here are the best movies of the 1970's.

"The Godfather: Parts I and II" (1972 and 1974)

A story of America, family ties, and oranges, "The Godfather" is simply the greatest film ever made (yes, better "than Citizen Kane" and "Casablanca"). And "The Godfather Part II" is simply the single greatest sequel ever made (yes, better than "Aliens" and "The Dark Knight"). Leave the popcorn and take the cannoli when you watch this mafia masterpiece.