The Greatest Album Released By A Female Artist Is...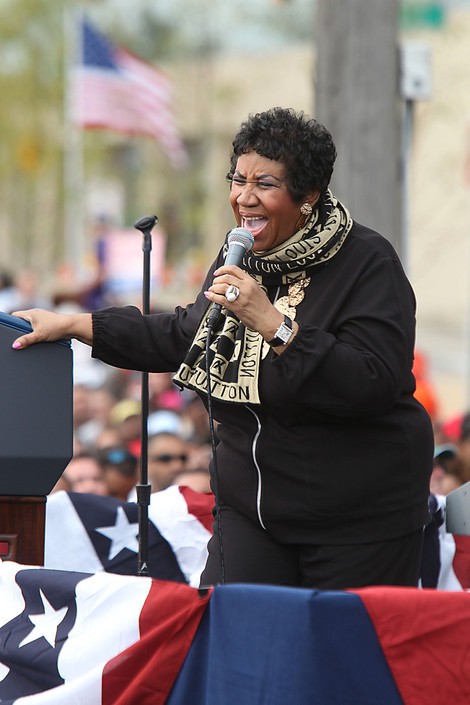 Move over Lady Gaga, Katy Perry and Rihanna. Queen of soul Aretha Franklin's "I Never Loved A Man The Way I Loved You" has topped a new poll to find the greatest albums released by female artists.
 
Franklin's 1967 breakthrough album beat out challenges from Joni Mitchell's "Blue" and "Dusty in Memphis" by Dusty Springfield to claim the number-one spot in Rolling Stone magazine's new countdown.
 
Fleetwood Mac's "Rumours," featuring the talents of Stevie Nicks and Christine McVie, also made the top five, as did Patti Smith's "Horses."
The youngest and freshest artist on the list is Adele, 24, who came in at number six.

The top 10 are:
 
 1. I Never Loved a Man the Way I Love You by Aretha Franklin
 2. Blue by Joni Mitchell
 3. Dusty in Memphis by Dusty Springfield
 4. Rumours by Fleetwood Mac
 5. Horses by Patti Smith
 6. 21 by Adele
 7. Under Construction by Missy Elliott
 8. Parallel Lines by Blondie
 9. Anthology by The Supremes
 10. The Singles by Bikini Kill