'The Good Wife' Season 5: Five Spoilers You Need To Know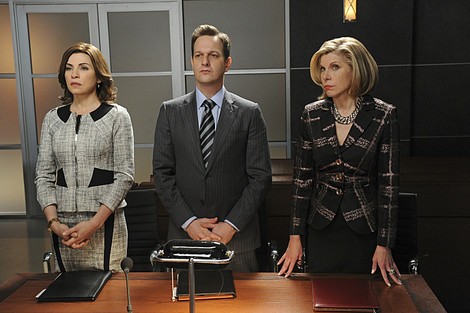 It's been a long three months since "The Good Wife" season 4 finale in which Alicia decided to leave  Lockhart/Gardner to join Cary's new firm. Season five premieres Sunday, Sept. 29, on CBS, and we have some spoiler tidbits to keep you satisfied until then.
Spoiler #1: According to series creator Robert King, the new season will be all out "civil war." The Huffington Post reports that tensions will escalate as Alicia Florrick (Julianna Margulies) and Cary Agos (Matt Czuchry) exit the firm.
"It's going to be a really tumultuous time, I think," Margulies said. "You're going to be on a whirlwind and then there's going to be an explosion. It's going to rock everyone's world on the show."
Margulies told TVGuide that Alicia and Cary may not get along well as co-partners. "I think the biggest thing [will be] watching [Alicia] realize that her and Cary are not Will and Diane," Margulies explained. "The uphill battle will constantly be, 'Did I make a mistake?'"

Alicia's actions will also cause issues with Will and Diane. "There's going to be a lot of tension and a lot of friction and a lot of heartbreak," Margulies noted. "Diane and Will will end up feeling, when they find out, like she stabbed them in the back. And she did."
What about Alicia's relationship with Will? "I think we all know Alicia's heart was with Will and she never acted on it," Margulies said.
Read on for more spoilers...