'The Good Wife' Season 5 DVD Review: Brilliant Season, Fantastic Set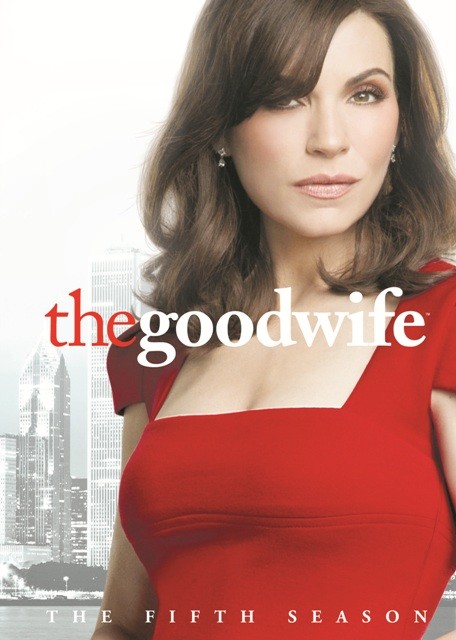 Season five of The Good Wife was a game-changer, but is its home video counterpart as impressive? On Tuesday, CBS Home Entertainment released The Good Wife: The Fifth Season on DVD, and we've examined the multi-disc set to render a verdict about whether or not it belongs on your shelf.
(SPOILER ALERT - This DVD review contains discussion of the fifth season of The Good Wife. If you're not aware of the season's major plot twist and don't want to be spoiled, skip this review.)
By the fifth season, many TV shows have settled into a comfortable routine. The creative teams know what works for audiences and they stick to their guns. That wasn't the case with The Good Wife. Instead of staying the course, the writers essentially bifurcated the show. And faced with a major challenge - series star Josh Charles was ready to move on to other projects at the end of season four - they took a huge leap of faith and reimagined the program without its male lead. The end result was a season that was emotionally jarring, yet creatively fulfilling, possibly the best season yet.
So purely content-wise, it's clear that this is a season fans and even casual fans will want to own. The performances are first-rate all around, including appearances by Emmy winner Carrie Preston, Jack Davenport, and new series regular Matthew Goode, who does his best to step into the void created by Charles' departure. While there are a few weak episodes in the bunch, especially toward the back half of the season once the shock from that particular plot twist has faded, for the most part this is a very strong collection.
The decision to split law firms - and essentially divide the show - allows greater exploration of the characters outside of their previously established dynamics and creates moments of truly palpable drama. By the end of the run, everyone has changed and there's the anticipation of an even bigger departure in the upcoming sixth season (which starts in less than a month, hence the timing of this DVD release). If you're at all tuned into the show, this is an essential season to see, and if you've been thinking about starting, it's a season that will prove to you why this is one of the most talked-about shows on television.
Technically speaking, this is an interesting set. It has two audio tracks (a Dolby Digital 5.1 and a regular stereo), and subtitles in four languages (English, Spanish, then Portuguese and Brazilian), which are all fine and good; the show sounds and looks great, perhaps just a notch down from its initial HD broadcast.
But then at the very bottom of the back of the box, in tiny print, is this note: "Some episodes may be edited from their original network versions." There's no explanation of which episodes or what was edited (we're going to hazard a guess that it may be music replacement), but it's worth noting that you're not getting exactly what you saw on TV.
The packaging is functional, yet with a few annoyances. To read the episode guide included, you'll have to remove discs one and six from their trays, as it's printed on the inside of the case. Furthermore, the guide will tell you which discs have special features on them, but not which special features are on what discs.
We'll help you a little bit in that respect: the gem of the set is on disc four, and it accompanies Josh Charles' final episode, "Dramatics, Your Honor." It's a featurette called "Requiem for a Friend," and it covers the series-changing installment from every conceivable angle in one of the most thorough episode-related bonuses ever seen on a TV-on-DVD set. It contains extensive spoilers for that episode and for episodes afterward, so don't watch it until you've seen the entire season, but make sure that you give it a viewing.
The featurette goes into extensive detail - at times, even too much detail. It covers everything from pre-production to post-production, writers' meetings to shot blocking. While it does tend to drag in places and might be too "inside baseball" for some folks, the ability to really dig into the episode is a TV fan's dream. Getting to hear from the producers why they did what they did, and what they were hoping to accomplish, lends an additional perspective to the episode. And a few parting words from Charles himself, as sappy as this sounds, really provide a sense of closure.
There's also another general season featurette, a gag reel, deleted scenes on several episodes and that hilarious "Thicky Trick" music video that circulated online. But really, everything else pales in comparison to spending roughly half an hour exploring The Good Wife's most pivotal episode. This set demanded a tribute to the show's best actor, and we got it and then some.
Perhaps because it's the strongest season, The Good Wife: The Fifth Season on DVD is also one of the show's strongest home-video releases. Aside from a few user-friendliness issues, and our usual complaint that commentary tracks are always missed, this is pretty much everything you could ask for. Add to that an exhaustive bonus feature that properly recognizes the TV season's biggest bombshell, and it'd be a crime not to pick this one up.
The Good Wife: The Fifth Season is now available on DVD. The sixth season begins on CBS on Sunday, September 21.