'The Good Wife' Season 4: 5 Spoilers You Need To Know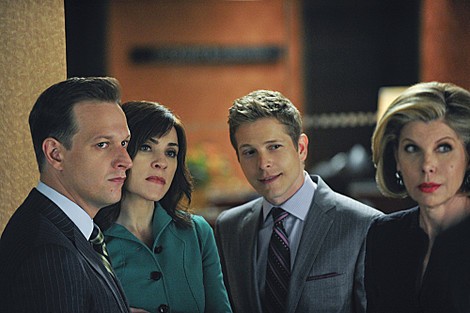 Last season on "The Good Wife," Lockhart Gardner faced some financial troubles after their biggest client Patrick Edelstein (Jack Carpenter) decided to take his business elsewhere, specifically to Louis Canning (Michael J. Fox) and Patti Nyholm (Martha Plimpton).
During testimony at a trial, Peter Florrick (Chris Noth) admitted for the first time publicly that he and his wife Alicia (Julianna Marguilies) had separated. Meanwhile, Alicia visited her mother-in-law Jackie Florrick in the hospital and threatened to sue her for taking money from the children's trust fund.
But perhaps the most dramatic storyline centered on private investigator Kalinda Sharma (Archie Panjabi). After she told former gal pal Alicia, "I'm not gay. I'm flexible," and the two appeared to patch things up, Kalinda found out a man from F&E Construction was weaseling his way back into her life (he happens to be Kalinda's husband).
So Kalinda bought a sledgehammer, broke a wall in her apartment, removed money and a gun from a hiding spot, and packed a bag. After seemingly quitting her job at Lockhart Gardner, Kalinda returned to her apartment, sat in a chair right in front of the door, loaded her gun, and waited. Three knocks pounded on the door before the screen went to black and season 3 ended.
So what happens next? Check out five spoilers from the upcoming season, which debuts Sunday, Sept. 30, at 9:00 p.m. ET/PT on CBS...