'The Good Wife' Scores Three Golden Globe Nominations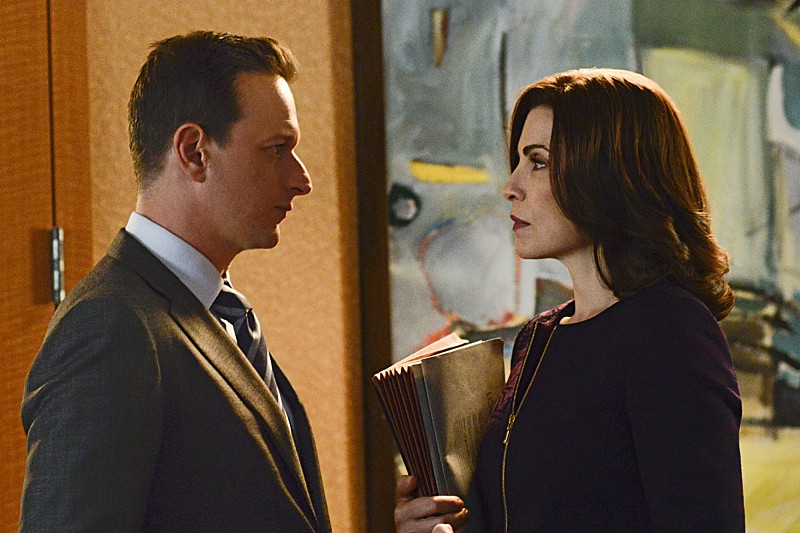 It's a good day for The Good Wife.
As the CBS drama enjoys its best season yet, it was rewarded Thursday morning with three Golden Globe nominations: Best TV Series (Drama), Best Actress in a TV Series (Drama) for Julianna Margulies, and Best Supporting Actor in a Series, Mini-Series or Movie for Josh Charles.
The show will be up against Breaking Bad, Downton Abbey, House of Cards and Masters of Sex for the Best TV Series (Drama) trophy, making it the only network TV series to receive an nod in that category. It was previously nominated for the award in 2010.
This is the fifth straight Best Actress nomination for Julianna Margulies as Alicia Florrick; she's been up for that honor every year since The Good Wife's first season in 2009, when she won the award. To win it again, she'll have to edge out Kerry Washington (Scandal), Tatiana Maslany (Orphan Black), Robin Wright (House of Cards) and Taylor Schilling (Orange Is The New Black).
Josh Charles earns his first Golden Globe nomination for playing Will Gardner. He'll take on Rob Lowe (Behind The Candelabra), Aaron Paul (Breaking Bad), Corey Stoll (House of Cards) and Jon Voight (Ray Donovan). You can read why we think Charles is having an award-winning year by clicking here.
The full list of Golden Globes nominees is available on the Golden Globes website (goldenglobes.com). The awards will be handed out January 12, 2014.
The Good Wife aired its 100th episode on December 1; you can read our review here. The show returns to finish out its fifth season in January. Congrats to Julianna, Josh and the entire The Good Wife team for their well-earned Golden Globes recognition.
(c)2013 Brittany Frederick. Appears at Starpulse with permission. All rights reserved. No reproduction permitted. Visit my official website and follow me on Twitter at @tvbrittanyf.