'The Good Guys' Really Cancelled This Time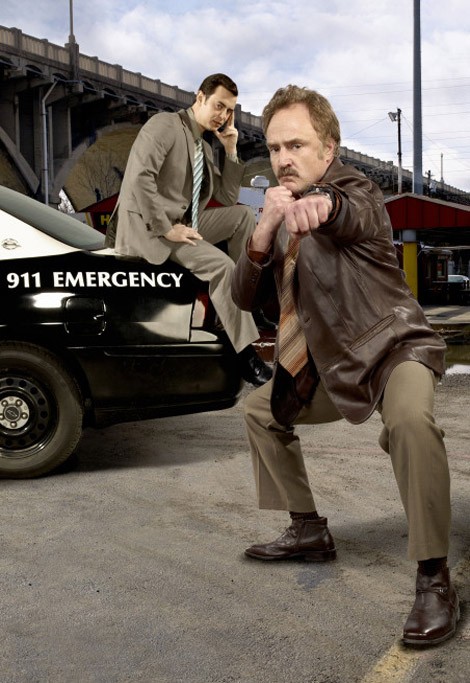 Bad news for fans (including myself) of FOX's The Good Guys: this time, it really is cancelled.
Though the show's been prematurely reported as cancelled numerous times, my information comes from a reputable source: RonReaco Lee, who played unlucky snitch Julius Grant for most of the show's run. I had a chance to chat with RonReaco on Thursday night while he walked the red carpet for his new BET series, Let's Stay Together, and when I asked about the fate of The Good Guys, he told me it's over.
"The people who liked it really liked it," he said. "But there weren't enough of you."
I want to stress that there's been no official announcement from FOX regarding the fate of the series, but I'm willing to trust the guy who was practically a regular (he was in eleven of the twenty episodes) on this one.
This comes as no surprise, given that the show has never commanded particularly high ratings, but it's still a disappointment. For me, The Good Guys was an irreverent and fun hour of television that I could watch to start my weekend with my family. I got to enjoy more Bradley Whitford, embrace the talents of Colin Hanks, and generally have a good time. I'll be sorry to see it go, and just hope that FOX puts out a DVD so I can enjoy the existing run.
Thanks to all involved for putting together a great comedy, and know that we appreciated all your efforts. It's good to know that, at least, Jack and Dan will still be out there busting punks in Dallas, even if it's without us.
If you want to look back on The Good Guys, you can check out the The Good Guys category at my blog, DigitalAirwaves.net.