The Game Vehemently Denies Sleeping With Khloe Kardashian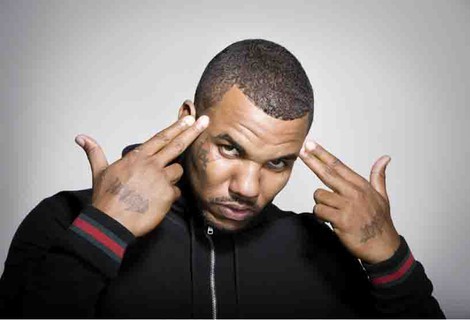 Rapper The Game is disgusted by rumors suggesting he is getting intimate with reality star Khloe Kardashian.
Pictures circulating online showed the two hugging at popular celebrity hiking spot Runyon Canyon in Los Angeles in February, but The Game claims they are simply work-out buddies.
Last year the rapper began an intensive exercise program and strict diet, and Khloe and her brother Rob have joined his training team.
The Game, who is good friends with Khloe's husband Lamar Odom, explained to TMZ.com: "The pictures that they see of us out together are because she is a part of my 60DaysofFitness team."
Khloe has looked rather fit lately, so his comments make sense.
He added: "Khloe is my friend. She is like a sister. We have never and will never be sleeping together. Lamar is my homie and her husband and I wish people wouldn't spread such false rumors."
The rapper is engaged to Tiffney Cambridge.