The Game Ordered To Pay $5 Million To Greensboro Police Officers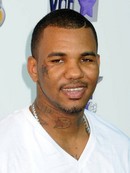 An appeals court has ruled The Game must hand over $5 million to a group of police officers who were featured in the rapper's Stop Snitching/Stop Lying film.

The cops appeared in the 2005 mixtape's promotional DVD when they arrested the star during filming at a shopping mall in North Carolina.

They claimed they had been featured in the film without permission and subsequently sued the rapper - real name Jayceon Taylor - and his Bungalo Records for defamation of character.

A 2010 court ruling stated the Greensboro police officers should receive $5 million in compensatory damages, and that order was upheld by a North Carolina appeals court on Tuesday.

The cops' lawsuit also seeks $10 million in punitive damages, but the appeals court ruled a new trial should be set to decide if that is justified, according to Fox News.