The Fray's 'Never Say Never', Kid Cudi's Latest, Nerd Plays 'YYZ', Honeymoon Killers & More (Videos)

Today's videos in clude "Never Say Never", the new video from
The Fray
;
Kid Cudi
's new video for "Make Her Say", which features
Kanye West
and
Common
; YouTube sensation "Simon's Cat"; and a sexy Levis commercial. There's also a total dork ripping up
Rush
's "YYZ" on Guitar Hero, Check 'em all out!
The Fray
recently released their
self-titled second album
. Check out the video for the single "Never Say Never", which is quickly gaining popularity:
"Never Say Never":
Kid Cudi
's video for his second single, "Make Her Say" featuring
Kanye West
and
Common
. The video was shot earlier this month in both New York and Los Angeles (Cudi and Common in New York and Kanye in LA) by video director Nez Khammal.
Explaining the inspiration of the video to MTV, Cudi says,"We wanted to go for a real abstract and iconic-looking video, something real artsy. It's really dope. It's like split screen, and how he shot it is with multiple, different shots. It's almost like there's still shots and there's movement going on in them. It's really trippy."
"Make Her Say":


'Simon's Cat': A cat tries to catch a housefly in this simple, yet quirky animated short. 'Simon's Cat' is one of the top draws on YouTube -- with over 30,000,000 hits in just over a year -- and will get his own book in October.
Simon's Cat:


A great, mildly racy Levis commercial that for some reason was banned in the UK. Always be aware of your surroundings...
Banned Levis Commercial:


Guitar Hero is awesome and all, but here's the biggest nerd on the planet ripping it up playing
Rush
's "YYZ" (and guaranteeing that he'll never get laid)...
YYZ


This just in: Honeymooners and regular tourists planning trips to the South Pacific are recommended to take caution, as no one wants
A Perfect Getaway
to turn into a perfect nightmare.
OAHU, HI (GDN) - Authorities from the Hawaiian island of Oahu report today that a couple from California was found dead in an alley in downtown Honolulu.
Channel Eight News Now first reported a week ago that honeymooners from British Columbia had gone missing on the South Pacific island of Bora Bora. They were later found dead in a cave. Then, two more stories broke that additional couples were reported missing in Fiji and Tahiti. These killings and missing cases are thought to be the work of what the media has titled "The Honeymoon Killers." The Honeymoon Killers have been targeting vacationing couples in the South Pacific islands, where many people go for their perfect getaways.
Channel Eight News:


For more breaking news reports, please go to
Channel Eight News Now
.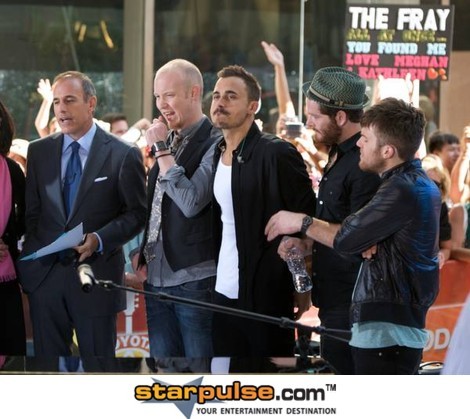 Image © Kent Miller / PR Photos