The Force Is With Britain As 'Stars Wars' Filming Heads To The U.K.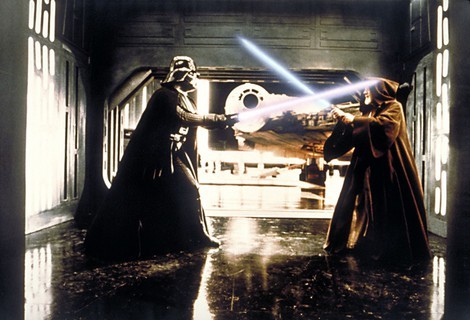 Disney has struck a deal to return "Star Wars" to its British roots as the franchise will return to England to film "Star Wars: Episode VII."
"We've devoted serious time and attention to revisiting the origins of Star Wars as inspiration for our process on the new movie, and I'm thrilled that returning to the U.K. for production and utilizing the incredible talent there can be a part of that," Kathleen Kennedy, Lucasfilm president, said in a statement.
The deal was struck between producers and British finance minister George Osborne.
"Today's announcement that the next Star Wars film will be shot and produced in the U.K. is great news for fans and our creative industries, and it is clear evidence that our incentives are attracting the largest studios back to the U.K," stated Osborne.
Osborn also took to his twitter account to express his pleasure of the deal: "Great news for our creative industries. May the force be with us."
The original trilogy of films were shot partly in the U.K., while the revived three prequels used locations in Britain and Australia. Filming on the seventh movie in the series starts later this year.