The First Trailer For 'The Hunger Games: Mockingjay Part 1' Is Here!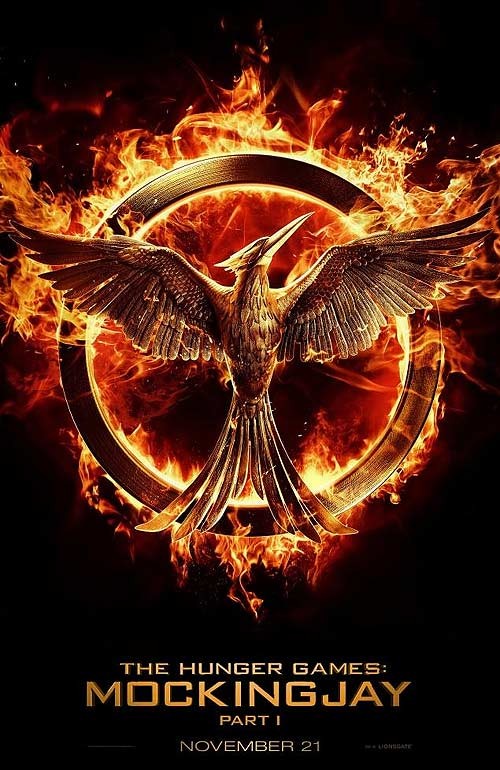 It's finally arrived! The teaser trailer for "The Hunger Games: Mockingjay Part 1" premiered at Comic Con over the weekend, and it shows the rebellion gearing up for war.
"Listen to me. No one else can do this but her," says Philip Seymour Hoffman as Plutarch Heavensbee.
Julianne Moore's President Alma Coin responds, "She won't be able to handle it. The games destroyed her."
"We need to unite these people out there. She's the face of this rebellion. They'll follow her," Heavensbee insists.

Meanwhile, President Snow (Donald Sutherland) warns: "Any association with the mocking jay symbol is forbidden."
The trailer shows shooting and a bombing as a rebel confronts Katniss Everdeen (Jennifer Lawrence) and asks: "Are you fighting Katniss? Are you here to fight with us?"

"I am. I will," she answers.

Bring it on!
The third film in "The Hunger Games" franchise centers on Katniss, who becomes the reluctant face of the rebellion as she goes up against President Snow.
Her Hunger Games friend Peeta (Josh Hutcherson) winds up being brainwashed into trying to kill her, and Katniss worries that her new assignment, a foray deep into the heart of the Capitol, is intended to turn her the martyr the revolutionary leader craves.
The film is set to open on Nov. 1, while Mockingjay Part 2 is slated for a release sometime (presumably November) in 2015.