The First Teaser Trailer For 'The Hobbit : The Battle Of The Five Armies' Has Arrived (Watch It!)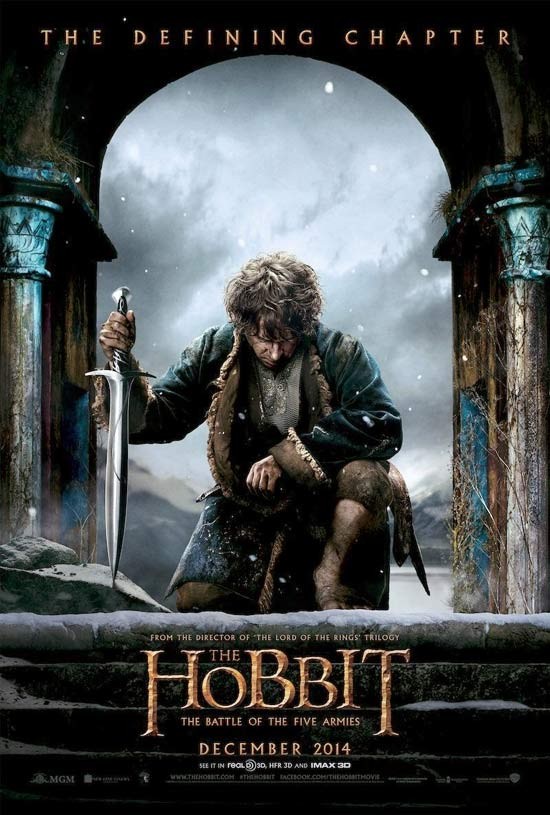 The first teaser trailer for the final installment in Peter Jackson's "Hobbit" trilogy, The Hobbit: The Battle of the Five Armies, has arrived, as promised on Sunday, when Warner Bros. released a teaser trailer for the teaser trailer.

During the film's panel at Comic Con on Saturday, fans were treated to the new teaser early, and on Sunday the movie studio released a short, 15-second tease of what was to come in the new preview, released at 3pm ET on Monday.

Jackson and the cast of the film debuted the trailer during a panel for the film in which the director revealed that his leading ladies, Cate Blanchett and Evangeline Lilly will be seeing more action in this final installment.

"We do get to see Galadriel lose it a bit in this movie," Jackson said during the q&a session.

"I lose my sh*t, is that what you are about to say?" Blanchett asks. "Elven sh*t."

Jackson then added that she gets "to kick Suaron's ass a little."

The teased teaser begins with a voice over by Bilbo Baggins (Martin Freeman) saying, "One day I'll remember, remember everything that happened. The good, the bad. Those who survived... and those who did not."

Check it out below...


It's finally here. Watch the exclusive new teaser trailer for #TheHobbit: The Battle of the Five Armies! https://t.co/oZXt3k98Nz

— The Hobbit (@TheHobbitMovie) July 28, 2014