'The Firm' Recap: 'Pilot/Chapter One' (1.01/1.02)
The story of The Firm began in a novel 20 years ago, then was adapted into a film, and now it has arrived on NBC as a weekly series. Considered on its own merits, the TV program stands as an intriguing series that is not simply a conspiracy play.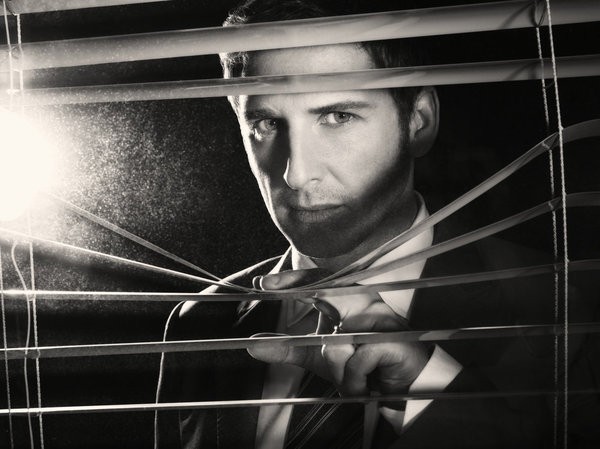 It's ten years after the events of the previous incarnations (so 2003), and Mitch McDeere (Josh Lucas of Sweet Home Alabama and Glory Road) is running from a trio of thugs in broad daylight in Washington, D.C. He calls his wife Abby (Human Target guest star Molly Parker) from a pay phone, saying, "They could be listening...it's happening again."
Soon thereafter, Mitch meets a man named Martin in a hotel room and asks him for the truth about the death of a woman. Martin is more than reticent, and decides he'll jump off the balcony to his death rather than see what happens next. It's a fast-paced, ominous opening for a new show.
Mitch already has a lot on his shoulders. His career is struggling (he has eight clients), and he has Abby and their ten-year-old daughter Claire to support. A flashback shows us that ten years ago in Boston, he was nearly killed by a sniper after having gone to the FBI about his previous law firm, which had mob ties. Mitch and his family are just now emerging from witness protection. One can't blame him for being a little chippy, especially when a U.S. Marshal pays him a visit to tell him that the son of the mob boss might come looking for him.
At least he's not alone. In addition to Abby, who is an equal rather than merely 'the wife,' there's Tammy (Juliette Lewis), his secretary and the longtime girlfriend of his ex-con brother, Ray (Battlestar Galactica's Callum Keith Rennie). They're a bunch of misfits if there ever was one, but somehow they're getting by. It's clear that he's cultivated a good reputation, as a judge refers to him as both a "good human being" and a "very talented" litigator. His friend Andrew Palmer (Shaun Majumder) wants Mitch to join his firm, but he's more than a little gunshy.
Mitch is quickly appointed as defense counsel for a 14-year-old who's accused of killing one of his classmates in a fight over a girl. Ray begins to investigate, and the school's security guard tells him that he saw two kids fleeing the scene of the crime, not just the defendant. The other kid is now a witness for the prosecution. Why the omission? The victim was apparently trying to intervene in their fight, and that's how he got stabbed. It's a case not unlike something you'd see in an episode of Law & Order, which makes it a good way to introduce Mitch and give us an idea of who he is both professionally and personally. We see him have to paint the deceased as an instigator, and we're made aware of just how much he loathes the idea.
That night, a guy comes to Mitch's office and tells him that the victim's father offered him $10,000 to kill the defendant. "Every man draws his own line and mine is this," the man says. "Not everyone shares my moral values. If I don't do it, he'll find someone who will." Ray takes the guy's place at his meeting with the father, getting him to incriminate himself on tape. Rather than take it to the police, Mitch confronts the father.
The story culminates with the judge's decision to try the defendant as a juvenile, with the idea of rehabilitating him rather than punishing him.  Meanwhile, Mitch works with the prosecutor to handle the issue of the victim's father, pushing to keep him out of prison. Whether or not you believe either choice is the right call, they're the ones that fits best with the show's idea of progress in the face of adversity, whether it's the defendant hopefully becoming a better person, or Mitch and his family being able to move forward with their lives.