'The F.B.I.' Star Efrem Zimbalist, Jr. Dies At 95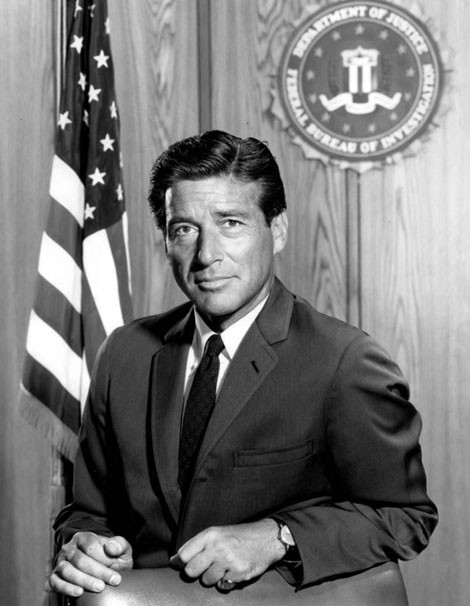 TV star Efrem Zimbalist, Jr. has died at the age of 95 from natural causes. The star, most known for his role in long-running detective drama "The F.B.I.," passed away at his ranch in California on Friday.
Two of the actor's children, Stephanie and Efrem Zimbalist III, said in a statement,"We are heartbroken to announce the passing into peace of our beloved father, Efrem Zimbalist, Jr., today at his Solvang, Calif. ranch. A devout Christian, he actively enjoyed his life to the last day, showering love on his extended family, playing golf, and visiting with close friends."
Zimbalist, Jr. was born in New York City on Nov. 30, 1918. His father, Efrem Zimbalist, Sr., was a famous concert violinist and composer, and his mother, Anna Gluck, was one of the most well-known vocalists of the early 20th century, and the first artist to record a song that sold over 1 million copies.
After starring in several Broadway shows and big-screen films, Zimbalist, Jr. landed a lead role on ABC's "77 Sunset Strip," which ran from 1958 until 1964. He played former government agent-turned-private detective Stuart "Stu" Bailey.
He played a detective again in the highly popular series "The F.B.I." The show featured Zimbalist as the unflappable Inspector Lewis Erskine, who hunted down spies, Communists, radicals and gangsters for the government. It ran for nine seasons until 1974.
In the 1980s, Zimbalist had a recurring role on "Remington Steele" opposite his daughter, actress Stephanie Zimbalist. In the 1990s he had a long-running role as Bruce Wayne's loyal butler, Alfred, on "Batman: The Animated Series."