'The Fault In Our Stars' Review: A Beautiful Film About Dying & Living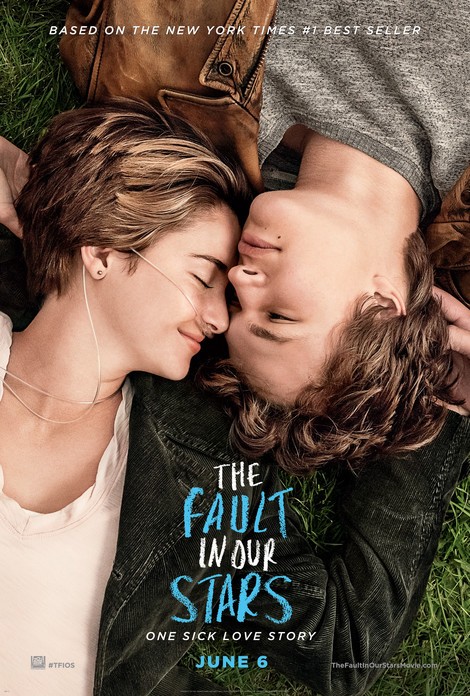 Hazel Grace Lancaster (Shailene Woodley) is a 16 years old who loves to read. She also has a killer sense of humor, which comes in handy since she has cancer and must carry around an oxygen tank at all times.

Her super loving parents, (Laura Dern) and (Sam Trammel), worry that Hazel doesn't have any friends.  At their urging she joins a cancer support group, which changes her life in the most unexpected way.

Hazel meets a guy named Augustus Waters (Ansel Elgort), who also has a killer sense of humor - which also comes in handy since he has a prosthetic leg. His hopes of playing basketball were cut short due to a bout with cancer. He's in remission but he's joined the group to support his best friend Issac (Nat Wolff); whose cancer caused him to lose an eye.

Now I bet you're thinking, who wants to see a film about people with cancer?  How depressing is that? The answer is it's not just about cancer and it's definitely not depressing.

'The Fault In Our Stars' written by the talented Scott Neustadter & Michael H. Weber ('500 Days Of Summer', 'Spectacular Now') is based upon the number one bestselling novel by John Green. It is an absolutely beautiful, touching, uplifting film about being alive.

We follow Hazel and Augustus, as they become really good friends and eventually, fall in love. But not before they share their fears, their passions and their love of books, including Hazel's favorite, 'An Imperial Affliction'.  She has several questions about the book's ending and has tried many times to get in touch with the reclusive author, Peter Van Houten (Willem Dafoe) - but to no avail.  
Gus is determined to get Hazel the answers she wants.  He manages to reach Van Houten through the author's assistant and it results in an invitation to meet the writer in Amsterdam. But once there, it becomes clear to Hazel that the answers she's looking for, aren't going to come from Van Houten. They come from allowing herself to live a great adventure that that she shares with someone she isn't afraid to love, despite their numbered days.

This film will stay with you long after the credits roll and that has a lot to do with the extraordinary performance of Shailene Woodley. She is one of those actresses that you can't take your eyes off; she captures all the qualities that make Hazel one of those unforgettable characters.

'The Fault in Our Stars', directed by Josh Boone opens in theatres Friday June 6, 2014, don't miss it.  

After all, I don't give 5 bagels out of 5 to just any film.

Check out the Two Jews on Film video for more of my thoughts and witty observations.
Please SUBSCRIBE to our channel on YouTube and LIKE us on our Two Jews on Film Facebook page.  Love to know what you think of this film.