The Fall 2013 Sitcom Forecast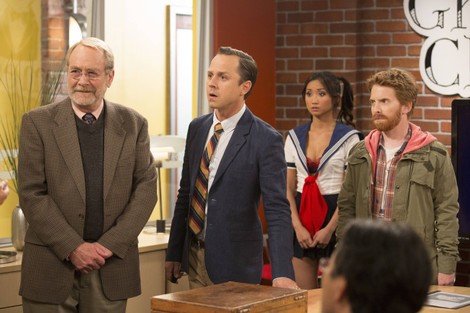 If you're obsessed with sitcoms like I am, you'll love the fall season for all the same reasons I do. The unbearable summer wait is coming to an end, we finally get to sink back into our old viewing habits and catch up with some of our favourite characters. Plus a ton of new shows emerge from the woodwork; yes another fall is among us and I'm here to guide you through the overwhelming amount of lousy family driven sitcoms, and tell you which ones I think will be worth watching.
Dads
FOX
Airs: 9/17
For some reason FOX is going to be airing yet another one of Seth MacFarlane's mediocre shows. As you can tell I'm not his biggest fan, but I am a fan of both Seth Green and Giovanni Ribisi. Overall the cast is impressive but the fact the trailer includes Brenda Song and the degrading, stereotypical and not to unfunny, sexy school girl schtick makes me feel it'll be everything Family Guy usually rips.
Prediction: I'd like to say it will be cancelled but I'm not sure because people still love Family Guy, and enjoyed Ted. If it doesn't get cancelled, I'd say two seasons tops.
Brooklyn Nine-Nine
FOX
Airs: 9/17
After Cuckoo, the premise of another sitcom where Andy Samburg is the lead is pretty exciting. Once you watch the trailer, that feeling soon fades. The whole premise of the show reminds me of that dire plot line in That '70s Show, where Kelso became a cop and his superior didn't rate him at all. Snooze.
Prediction: Cancelled halfway through.