'The Expendables 2' Continues To Kick Butt At Weekend Box Office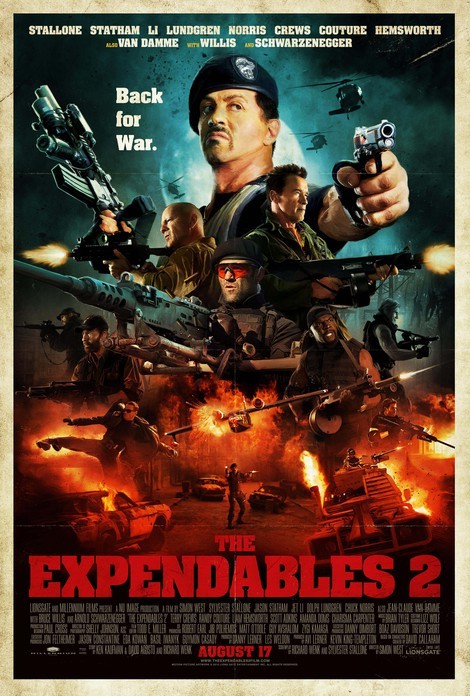 "The Expendables 2" topped the weekend box office for a second weekend in a row with $13.5 million, beating out "The Bourne Legacy," which in its second week took in $9.3 million.
"The Expendables" a medley of big action heroes, including Arnold Schwarzenegger and Sylvester Stallone, Jean-Claude Van Damme, Jason Statham, Jet Li, Dolph Lundgren, Chuck Norris, Terry Crews and Randy Couture.
Does this mean their will be a third film in the franchise? Director Simon West said if it happens, he wants Sean Connery to come out of retirement for one last action role.
Animated family film "ParaNorman" came in third with $8.5 million, while political comedy "The Campaign" earned $7.4 million, and "The Dark Knight Rises" came in fifth with $7.2 million.
Joseph Gordon-Levitt's "Premium Rush" made a disappointing $6.3 million, putting it in eight place. Independent film "Hit & Run" starring Kristen Bell and Dax Shepard debuted at number 10 with $4.7 million.