The Elite Eight Of Basketball Movies

March Madness has arrived! This is the time of the year when people set up betting pools and eagerly watch as their teams try to make it to the Final Four. March Madness is marked by buzz beaters, upsets, blowouts, Cinderella teams who are destined to win the tournament, Underdog teams who defy their critics, and the love and passion for the game of basketball. These underlying moments and themes have all been a major focus of basketball films. In honor of March Madness, we've compiled a list of the best basketball films ever. Here are the Elite Eight: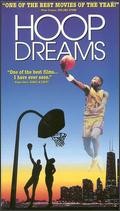 1. Hoop Dreams
(1994)
Any kid who dreams of playing in the NBA one day and becoming a big time basketball star should watch this film. Hoop Dreams is one of the best documentaries of all-time. It documents the high school years of William Gates and Arthur Agee who dream of making it to the NBA. In the film, both Gates and Agee use basketball as an escape from their normal lives, which is surrounded by poverty and drugs. Basketball is the answer to all their problems and a key to get them out of their troubled neighborhoods. In the end they don't become a
LeBron James
or
Kobe Bryant
. Both realize that there's more to life than just basketball. But William and Arthur retain that love for the game. This film should've been nominated for an Academy Award for Best Documentary Feature.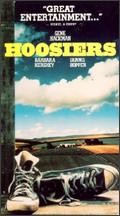 2. Hoosiers
(1986)
Regarded as one of the greatest basketball films of all-time, Hoosiers was nominated for two Academy Awards. The film is based on a true story about the 1954 Milan high school basketball team and their coach Marvin Wood.
Gene Hackman
delivers an excellent performance as a small-town Indiana high school basketball coach who motivates his team and teaches them to never quit despite being an underdog. The team then goes on to win the state championship.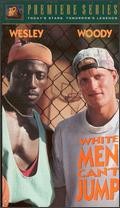 3. White Men Can't Jump
(1992)
This is the funniest basketball film on the list.
Wesley Snipes
and
Woody Harrelson
do a great job in this movie as two Streetballers who hustle by outplaying and outsmarting their opponents for money. Teamwork and Trust are the two main themes in this film. This is a good film to rent because it involves basketball, comedy, and
Rosie Perez
.
4. Glory Road
(2006)
This is a great basketball film that is already considered one of the best sports movies of all-time. In fact, it won the 2006 ESPY award for the best sports movie. Glory Road is based on a true story about the Texas Western College Miners which became the first team with an all-black starting lineup to win the NCAA national championship in 1966. This is a masterpiece directed by James Gartner.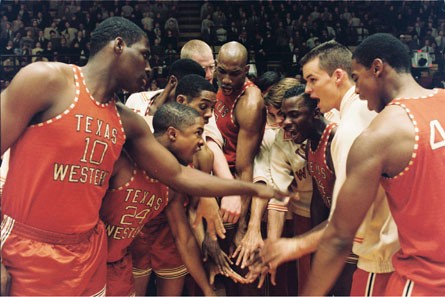 5. Blue Chips
(1994)
This film starred a young
Shaquille O'Neal
and his then teammate Anfernee "Penny" Hardaway.
Nick Nolte
delivers one of his best performances as he plays a college basketball coach who tries to recruit the most talented basketball players in the country. This often involves cash payoffs and special promises. This film depicts the dark reality of college recruiting.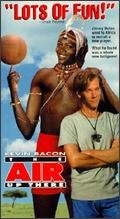 6. The Air Up There
(1994)
This is a film that you can never get tired of watching.
Kevin Bacon
plays a college basketball assistant-coach who travels to an African village to woo a talented African prospect to his team in America. Bacon's character ends up having to play a game of one on one against the prospect for approval.
7. Love and Basketball
(2000)
A love story mixed with basketball. This film stars
Sanaa Lathan
and
Omar Epps
, who's characters fall in love while having basketball dreams. Their relationship goes through a roller coaster ride of highs and lows. But in the end, they make a commitment to each other and live out their dream of playing professional basketball. If you love Sports and Romance, then this film is for you.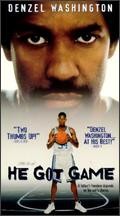 8. He Got Game
(1998)
This film was directed by
Spike Lee
and stars
Denzel Washington
and a young Ray Allen. Allen's character, Jesus Shuttlesworth, is based on NBA pro Stephon Marbury. Denzel plays Shuttleworth's father who is an ex-con released from prison by the governor. He tries to convince his son to play for the governor's college, while at the same time mentoring him. This is an intriguing film to watch.
Under the Bubble:
Above the Rim
(1994),
Coach Carter
(2005),
Space Jam
(1996),
One on One
(1977),
Cornbread, Earl, and Me
(1975),
The Fish that Saved Pittsburgh
(1979),
The Basketball Diaries
(1995),
Final Shot: The Hank Gathers Story
(1992).
Story by
Maccorley Mathieu
Starpulse contributing writer