The Duke & Duchess Of Cambridge Take Chubby Cheeked Prince George To New Zealand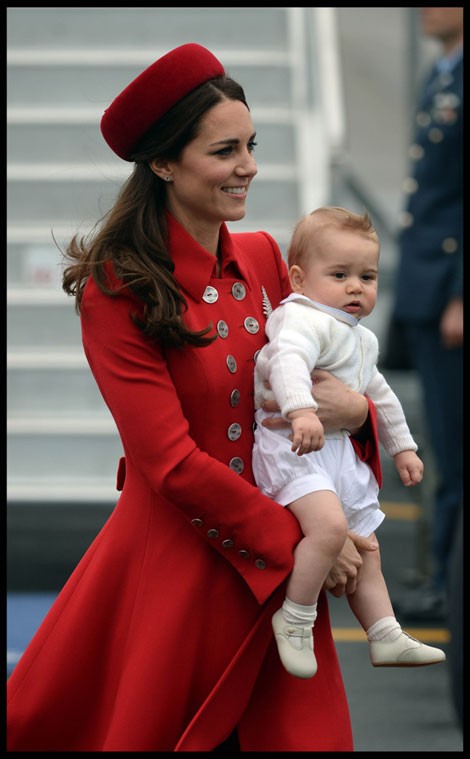 The Duke and Duchess of Cambridge traveled with their son Prince George to New Zealand over the weekend. The royal couple arrived at the Military Terminal at Wellington Airport on a Royal New Zealand Air Force aircraft on Sunday.
Kate Middleton looked incredible in a crimson coat with several rows of buttons on front and a pill box hat. She carried 8-month old George, who looked adorable in white shorts, leather shoes and a matching sweater. It's the prince's first official royal tour, which will last three weeks and also include time in Australia.
The family was greeted by the Governor General of New Zealand, Sir Jerry Mateparae and his wife Lady Janine, as they attended a Maori Powhiri Ceremonial Welcome and received a hongi, a traditional greeting in which one presses one's nose and forehead to another person.
Check out more photos of the royal family on the trip to New Zealand...