The Dramatic Real Lives Of NYC's 'Housewives'

Has anyone been following this season of Bravo's
The Real Housewives of New York City
? It captures the lives of several housewives and is always full of great drama. This season, however, the reality that we are seeing on the show isn't half as amusing as the real lives the ladies are leading.
Kelly Bensimon, the newest cast member and ex-wife of photographer Gilles Bensimon, is headed to court to face a misdemeanor assault charge brought on by her ex boy-toy. She does have ridiculous arm muscles, so we wouldn't put it past her to have the ability to give a guy a black eye.
Alex McCord - the Brooklyn-living social climber - got fired from her job at Victoria's Secret (a job that they never show on screen), so now we aren't really sure how she will afford those $5,000-at-a-time shopping sprees with her super feminine husband.
The real kick in the ass is Countess LuAnn de Lesseps, who covets that title and throws it around to everyone from the pizza delivery guy to the taxi driver. It just came out in the press that the Countess and her husband of 16 years are now separated. Slightly ironic then that she has a book coming out titled "Class With the Countess." Will someone please get us a trash can?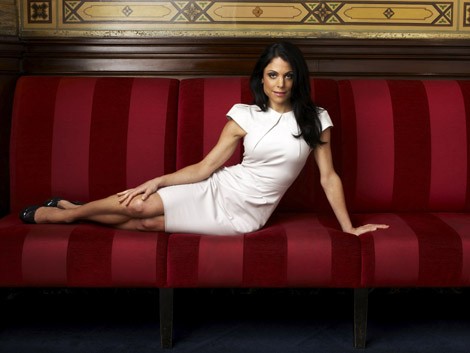 The one breath of fresh air on the show is Bethenny Frankel, she never fails to amuse with her to the point comments and her recipes for low calorie cocktails - SkinnyGirl Margarita anyone?
Although "Housewives" doesn't involve as much collagen, spray tan, or boob jobs as it's
Real Housewives of Orange County
counterpart, it's got just as much fake friend-ing, excessive displays of wealth, and overall crassness. There are always pointless parties to attend and charity functions to get blowouts for.
This season was filmed before the economic crisis, so put down those martinis and Gucci bags ladies, it's going to be a bumpy ride.
What do you think of "The Real Housewives of New York City?" Let us know in the comments!
Story by
Kristen Schoels
Starpulse contributing writer