The Doors Open Up About Jim Morrison's Hollywood Bowl Acid Trip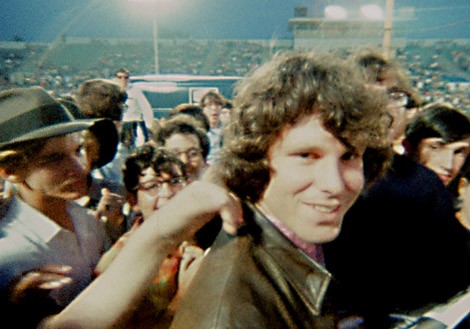 The existing members of The Doors have opened up about the myth suggesting tragic frontman Jim Morrison was high on acid when the group performed at the Hollywood Bowl in Los Angeles in 1968, insisting it was a secret the enigmatic singer took to the grave.
 
Ray Manzarek, John Densmore and Robby Krieger have regrouped to reminisce about the fabled concert on a new remastered DVD/Blu-Ray pack, The Doors - Live at the Hollywood Bowl, and the trio admits there's still no conclusive evidence Morrison was stoned immaculate, to quote one of their own lyrics.
 
In the new film's bonus footage, Manzarek says, "There is a rumor that Jim was on acid. I don't know that for a fact."
 
Drummer Densmore adds, "He didn't tell the band he was doing this... and he hit everything on cue... But, by the middle (of the concert), he's like, 'Oh, there's a moth on the floor, just tripping out on finite stuff'."
 
And Krieger suggests, "You can kind of tell at first that he was kind of self-conscious on the first part of the trip and then he kind of loosened up... I think, either he took too much or not enough."