'The Dictator' Red Band Trailer Hits The Web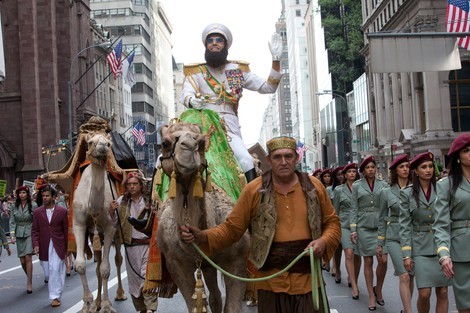 The uncensored trailer for Sacha Baron Cohen's The Dictator is here, giving us a sneak peek at what to expect in the raunchy comedy. 
The Dictator follows the story of psychopath North African leader General Aladeen and his trip to America. After getting his beard shaven off, a broke Aladeen has to find a way to regain his power on the streets of New York City. 
Warning: This trailer is uncensored!
The trailer shows the general delivering a baby (then asking the parents if he should dispose of it, since it is "unfortunately" a girl), beating up customers when they demean him, and having his conversation on a Porsche 911 being misconstrued as a plan for a terrorist attack. 
The Dictator will hit theaters May 16.