'The Devil's Double' Lionsgate Screening Party!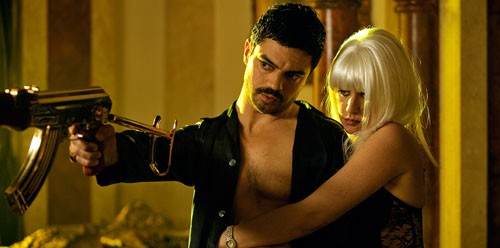 What better way to celebrate a little money, power and opulent decadence via the new film based on a true story "The Devil's Double" (hitting theaters July 29th from Lionsgate!) than a little food and drink infused screening soiree!  Starpulse got the invite to dine and dash into the Lionsgate screening room for a sneak peek at the new movie which stars Dominic Cooper in one captivating, powerful and impressive dual role as both…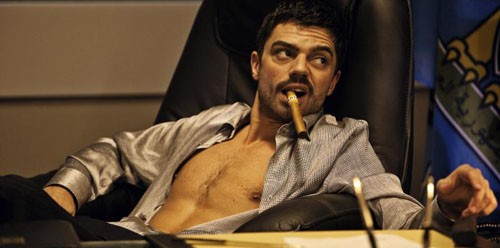 ...Saddam Hussein's son Uday...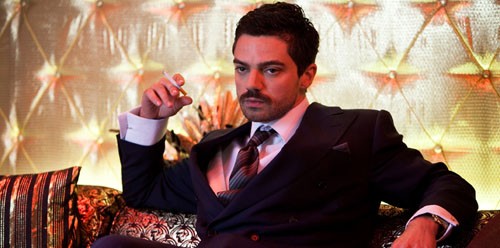 ...and his look-alike Latif Yahia.
You will hear more opinions and interviews on "The Devil's Double" as we continue our coverage on the film, but rest assured it's a picture for mature audiences well worth checking out!  (Plus we love the sexy and talented Ludivine Sagnier around the Starpulse water cooler!)  In the meantime, take a gander at some of the hot eats and cool treats as we head over to the fun at...

SCREENING OF "THE DEVIL'S DOUBLE"!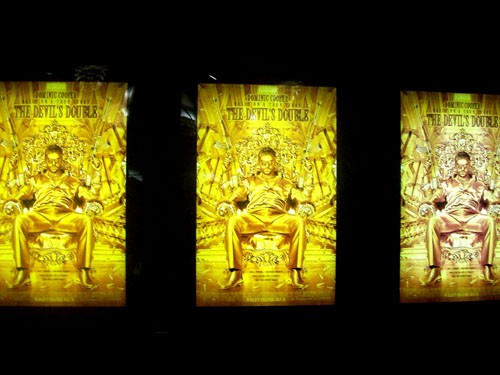 Is it just us or do these gold tinted posters kick serious ass?!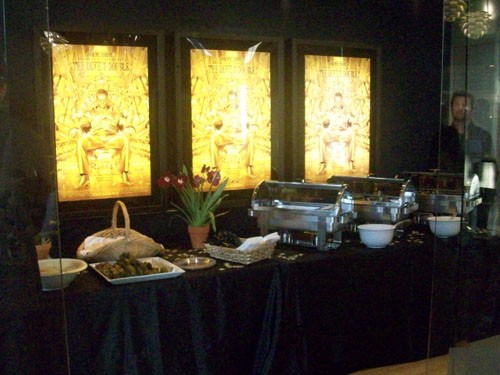 But beneath it the food table awaits with many sauces to choose from and massive amounts of red pepper, onion and mushroom kabobs featuring...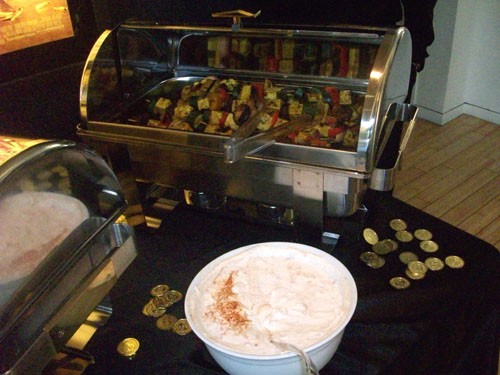 ...Tofu (notice the cool collectable gold DD coins!)...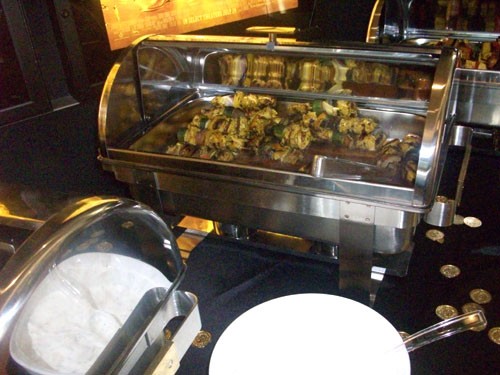 ...Chicken...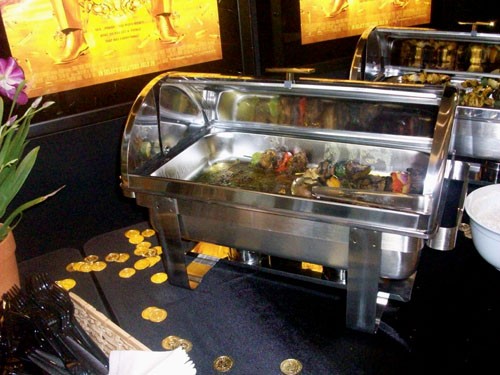 ...And Filet Mignon (our favorite of course!) with...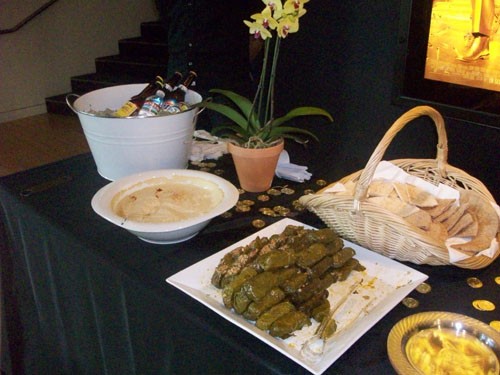 ...Plenty of pita bread, sushi and of course – the beer!  Next, the movie - stay tuned!
________________________________________________________________________________________________________________________
Stick with Starpulse for much more coverage of "The Devil's Double" coming soon!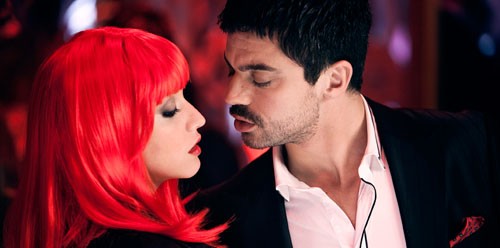 P.S. - The amazing food was all thanks to John Bourg and the good folks over at