The Devilish J.R. Ewing Returns To 'Dallas'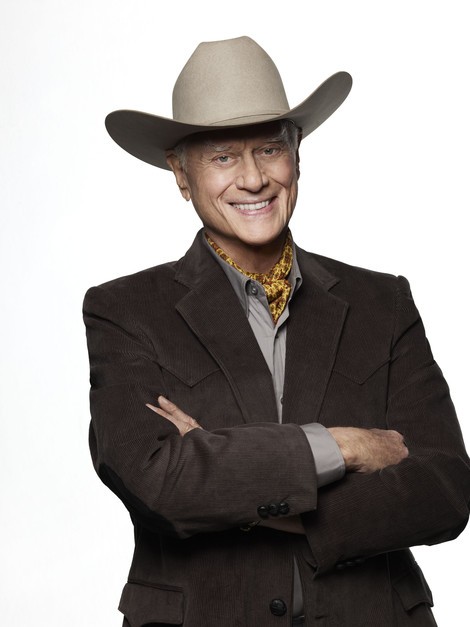 "Dallas" is back.  The massively popular primetime soap about the oil-rich Ewing family returns on June 13, and Larry Hagman, who plays the irresistable J.R. Ewing, is thrilled about returning.
The 80-year-old actor told USA Today, "It's been 20 years, and it's just gone by like that. It's unbelievable. It's like nothing happened in between."
Hagman, who recently battled cancer, predicts the show will be a hit with viewers. He recently told the Wall Street Journal, "The price of gasoline (today). The price of oil. Exxon declares the biggest profit in history of any corporation. The same s**t's happening now as happened 25, 30 years ago."
The series is not a remake - rather it is a continuation of the original show, which aired from 1978 until 1991. Many fans are calling the 2012 version season 15.
In addition to J.R., many familiar Ewing faces will be returning to Southfork including Bobby (Patrick Duffy), Lucy (Charlene Tilton) and Sue Ellen (Linda Gray). They will be joined by a new generation of Ewings and their counterparts, such as Christopher Ewing (Jesse Metcalf), Elena Ramos (Jordana Brewster), Rebecca Sutter (Julie Gonzalo), John Ross Ewing (Josh Henderson) and Ann Ewing (Brenda Strong).
The show returns with a two-hour season premiere on Wednesday, June 13, at 9/8 central on TNT.
Check out some behind-the-scenes photos from the set HERE!