The Demise of the Black Sitcom

African Americans have come a long way in a relatively short time in the entertainment industry. From
Hattie McDaniel
becoming the first black actor to win an Academy Award in 1939 to the trailblazing success of
Sidney Poitier
in the 1960s, African Americans have consistently broken through show business barriers on the march towards equality. As Frederick Douglass once said, "Without struggle, there is no progress."
Over the years, progress was certainly made in Hollywood, especially on the small screen. In fact, the year 1990 saw a great influx of black talent on television. That year, the fall TV lineup consisted of five new shows (on four different networks, no less), that featured blacks in starring roles - one of which was "
The Fresh Prince of Bel Air
." These new shows were also in addition to many other returning African-American programs, such as "
The Cosby Show
," "
A Different World
," "
Family Matters
," "
In Living Color
," and a host of others.
Fast forward almost two decades later, and one would think things were even better, right? Well, not so fast. With the fall TV lineup of 2008 upon us, there is not a single show that will feature an African American in a prominent role. Not one.
There are always the shows that are returning to primetime, right? Don't count on it. Not only are the opportunities for blacks scarce in TV land, but the most successful vehicle for black actors and show runners - the sitcom - has quietly been eviscerated from the television landscape.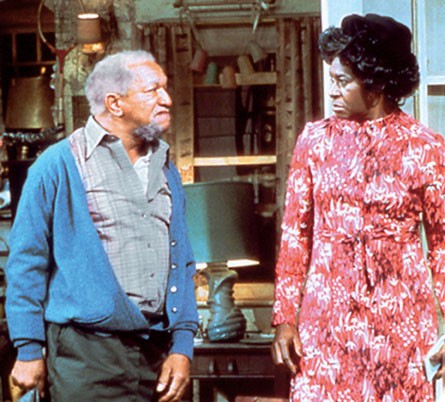 With blacks actors still not heavily entrenched in one-hour long television dramas (only ABC Family's "Lincoln Heights" fits the bill here), the half hour sitcom was a staple for African-American stories. In the 1970s, blacks sitcoms began to take off with shows such as, "
Sanford and Son
," "
Good Times
," "
What's Happening
" and of course "
The Jeffersons
."
The 1980s were even better. Television ushered in new black talent on shows such as "
227
," "Amen," "
Webster
," "
Diff'rent Strokes
," "
A Different World
," and the ever popular "
The Cosby Show
."
The 1990s was a boon for the black sitcom. Black talent in front and behind the camera shined, as programs such as "
Family Matters
," "
Hangin' With Mr. Cooper
," "
The Jamie Foxx Show
," "
Martin
," "
The Fresh Prince of Bel-Air
," "
Sister, Sister
," "
Smart Guy
," "
Kenan & Kel
," "
Living Single
," "
Moesha
," "
The Steve Harvey Show
," "
The Parkers
," "
Cosby
," and a host of others dominated the primetime schedule across all major networks.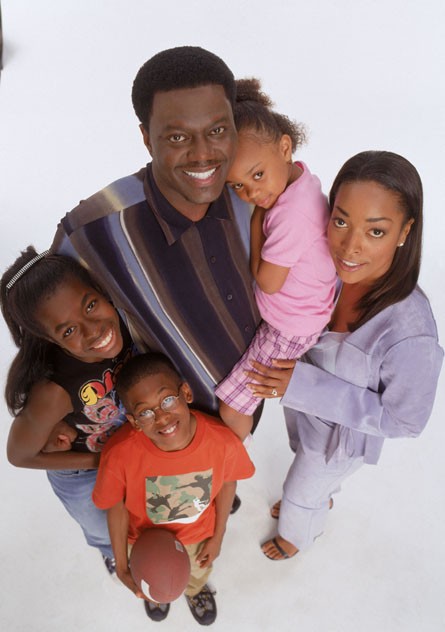 The decade of the 2000s started out promising. Television programs like "
My Wife and Kids
," "
The Bernie Mac Show
," and even Disney's "
That's So Raven
" found wide reaching appeal. In 2006, however, something happened. The extermination of the black sitcom was soon upon us.
By the mid 2000s, most African-American programs were relegated to younger networks like UPN and The WB. When a fairly new network is first starting out, to gain success it must build its brand on a small, loyal (and often neglected) base of viewers. For UPN and The WB, that base was African-Americans. And their gamble paid off. With shows such as "
The Parkers
," "
The Steve Harvey Show
," "
Moesha
," "
The Jamie Foxx Show
," "
The Wayans Bros
," and countless others finding loyal viewers, these two networks were able to stay afloat with a steady viewership.

Success breeds expansion, however. When an announcement in 2006 stated that UPN and The WB would merge and become The CW, black sitcoms overwhelmingly were affected. Black shows such as "
Cuts
," "
Eve
," and "
Half-Half
" were given pink slips. Soon, the young network cancelled shows such as "
One on One
" and even the Will Smith produced "
All of Us
."
In 2008, the series "
Girlfriends
" - a staple of UPN and The CW networks for a combined eight years - was unceremoniously cancelled. The program, which centered on the lives of four young black women (a story often never told in Hollywood), "Girlfriends" became one of the highest rated shows among African-Americans aged 18-34. By 2008, however, the show was dumped by the network. "Girlfriends" never received a proper series finale, angering many loyal fans.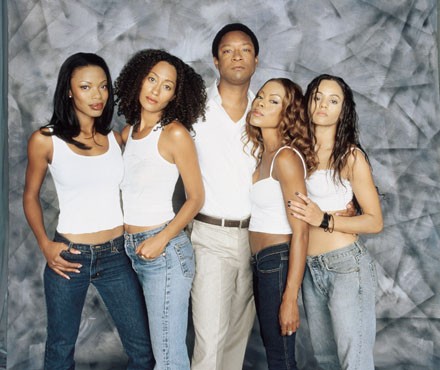 So what's left? The pickings are quite slim. The Chris Rock produced "
Everybody Hates Chris
" and "
The Game
," both of which reside on The CW, remain the only two black sitcoms on network television. On cable, there is
Tyler Perry's "House of Payne
," Cartoon Network's "
The Boondocks
," and MyTV Network's "
Under One Roof
," which stars
Flavor Flav
. When one has to choose between an animated character and Flavor Flav to see a representation themselves on television, there is a serious problem.
The truth is that shows featuring African-Americans are still considered risky business. The idea that a mainstream audience won't watch a show about people of another racial background is a genuine concern for television executives. It's harder for film or television entertainment to get produced and financed if the subjects are of a darker hue than typically seen on screen.
Unfortunately, it seems that barriers and glass ceilings are never permanently broken, but merely fractured to a degree and quickly patched with super glue. After all, how else can the black sitcom have gone from "
The Cosby Show
," "
The Fresh Prince of Bel-Air
," and many more black sitcoms being network television staples to only shows such as "
The Game
" and "
Everybody Hates Chris
"-both of which are exiled to the dead zone of Friday nights?
Though Hollywood shows an aversion to blacks on television, the success of African Americans has never been better. Television has already seen its first black president on a high profile show. The musicals "
Ray
" and "
Dreamgirls
" grossed more than $278,000,000 worldwide. The most bankable star in Hollywood for the past decade has been
Will Smith
. And the country might be headed towards electing the first black family into The White House come November. With this progress, why is Hollywood reluctant to take heed? Why are networks seemingly gun shy and stubborn in regards to African Americans in entertainment?
What needs to be emphasized is that it's not just black actors who suffer when black shows are cast off into oblivion. Its black directors and producers. Its black writers, gaffers, and camera men. And it's certainly black viewers. An entire community suffers through the neglect of Hollywood.
And it's not just black sitcoms. Though now considered the biggest minority population, Hispanics are woefully underrepresented in sitcoms. In fact,
George Lopez's
sitcom, aptly titled "
The George Lopez Show
" was cancelled last year. In 2007, Lopez was quoted in The Los Angeles Time stating that, "TV just became really, really white again."
Asians fare even worse in television. In fact, an Asian family hasn't been prominently seen in a sitcom since Margaret Cho starred in "
All-American Girl
" in 1994.
It's time that Hollywood begins to realize that the country is changing and that America is diverse. If one is able to walk down the street and see an array of American culture and life, than that variety should be represented on the small screen as well.
In all fairness, however, it is certainly arguable that the landscape of television has changed. Reality television is cheap programming for networks, and it has inundated the primetime schedule since 2000. This has given fewer opportunities for new sitcoms, regardless of race, to make their mark. And while this is true, it doesn't diminish the fact that the new upcoming sitcoms of 2008, coupled with returning sitcoms like "
30 Rock
," "
The Office
," "
My Name is Earl
," "
The New Adventures of Old Christine
," "
Samantha Who
," "
Two and a Half Men
," "
How I Met Your Mother
," and even "
Saturday Night Live
," are overwhelming white. From the producer, actor, head writer, and even production intern, Hollywood has completely purged its sitcom landscape of African Americans.
In 2009, FOX will usher in a new program titled "
The Cleveland Show
." It will feature Cleveland Brown-formerly of "
The Family Guy
" fame-striking out on his own in a new spin-off. The show, of course, will be animated and Cleveland Brown and his family are African American. One has to hope that the black sitcom is not officially dead, but merely dormant. That an animated black family doesn't spell the end of a fantastic history in regards to the black sitcom, but merely is a stop gap before the influx of more black talent and African American stories.
Though ironically voiced by a white man, Cleveland Brown may just be "the great black hope" for African American sitcoms. Let's hope the weight of a community and the future of a genre doesn't crush his two dimensional shoulders.
Give us your thoughts.
Story by
Michael Langston Moore
Starpulse contributing writer