The CW Renews 'Vampire Diaries,' '90210' & 'Supernatural'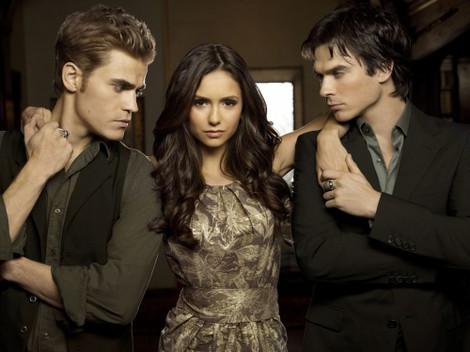 It's better late than never. While most networks only have a handful shows with fates undetermined, the CW just made its first saves by officially renewing "The Vampire Diaries," "90210" and "Supernatural" for the 2012-2013 television season.  
"The Vampire Diaries" and "90210" will be entering their fourth season and fifth seasons, respectively. While "Supernatural," starring Jared Padalecki and Jensen Ackles, will be The CW's longest-running scripted show when it kicks off its eighth season in the fall.  
The paranormal drama will also have a new showrunner at the helm next season.  Last month, executive producer Sera Gamble, who took over after series creator, Eric Kripke, stepped down after season 5 to develop new programming (with science-fiction uber-producer J.J. Abrams), will pass the torch to co-producer and "Supernatural" and "Being Human" writer, Jeremy Carver, according to TVLine.com.  Until then, "Supernatural" still has three more episodes left to thrill and terrify its fans as the seventh season will end with a cliffhanger finale May 18.
The CW should announce more renewals and dreaded cancellations later this month, determining the fates of "Ringer," starring Sarah Michelle Gellar, "Nikita" and "Gossip Girl."