The CW Announces Fall 2014 Lineup: Three New Dramas & One New Comedy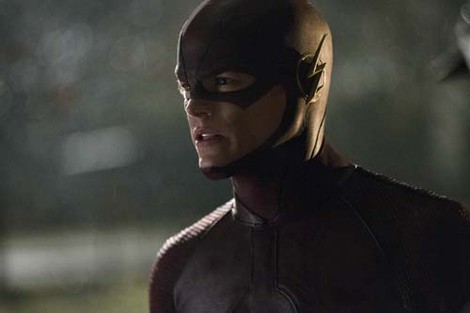 The CW Network has released its 2014-15 schedule.  Mondays start off with this season's heart-stopping breakout hit series The Originals on a new night, 8:00-9:00p.m., followed by the charming new comedy Jane The Virgin, starring Gina Rodriguez, 9:00-10:00p.m.

Tuesdays are action-packed, starting with The CW's newest super hero, The Flash, from DC Entertainment, starring Grant Gustin as The Fastest Man Alive, 8:00-9:00p.m., followed by the tenth season of Supernatural, returning at 9:00-10:00p.m.

On Wednesday nights, The CW stays on target, with Stephen Amell returning as Oliver Queen – the Arrow – in the 8:00-9:00p.m. timeslot, and the critically acclaimed post-apocalyptic adventure drama The 100, returning at 9:00-10:00p.m.

Two hours of bloody, sexy drama return on Thursday nights with The CW's highest-rated series The Vampire Diaries, from 8:00-9:00p.m, followed at 9:00-10:00p.m. by Reign, staring Adelaide Kane as the young Mary, Queen of Scots.  

Fridays bring the funny and the fashionable, with the hit improv comedy series Whose Line Is It Anyway? returning with new episodes at 8:00-8:30p.m.  America's Next Top Model takes over with a smize at 9:00-10:00p.m., with Miss Jay Alexander returning to the judging table this season.

New dramas iZombie and The Messengers will debut in 2015, along with the return of romantic comedy Hart Of Dixie and fan-favorite drama Beauty And The Beast.