'The Croods' Easily Takes Top Spot At Weekend Box Office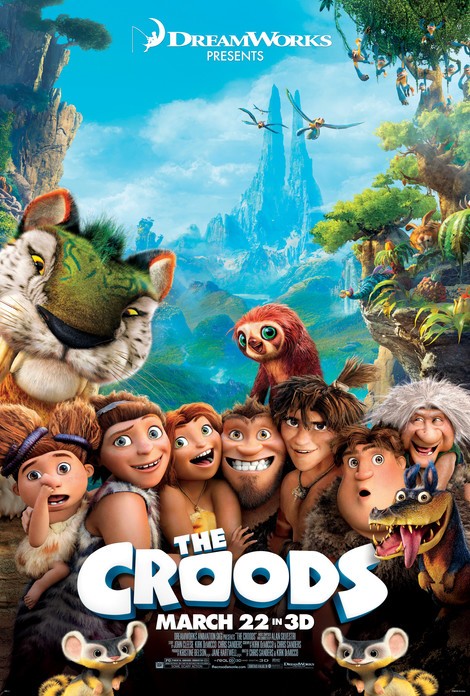 Animated film "The Croods" made an impressive $44.7 million during its opening weekend.
Featuring the voices of Emma Stone, Ryan Reynolds and Nicolas Cage, the prehistoric adventure follows a family as they embark on the journey of a lifetime when the cave that has always shielded them from danger is destroyed. They travel across a spectacular landscape and discover an incredible new world filled with fantastic creatures.
Gerard Butler's "Olympus Has Fallen" took the second spot, making $30.5 million. "Oz the Great and Powerful," last week's number one, fell to three with $22 million.
Halle Berry's "The Call" made $8.7 million, and Tina Fey's "Admission" came in fifth with $6.4 million.
Internationally, "The Croods" also reigned supreme at the box office - opening with $63.3 million in 86 territories.