'The Conjuring' Tops The Weekend Box Office, 'R.I.P.D.' Bombs As Predicted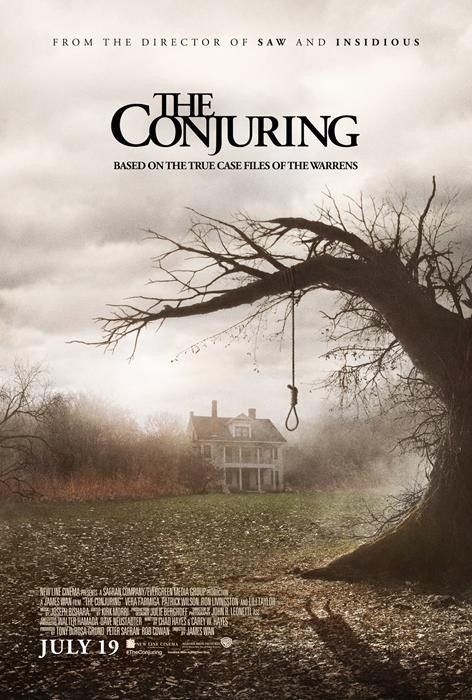 For the first time in over a month an animated film isn't on top at the weekend box office. After four weekends dominated by Monsters University and Despicable Me 2, live-action thriller The Conjuring has earned the top spot with $41.3 million in ticket sales.

The film, which stars Patrick Wilson and Vera Farmiga as real life paranormal investigators Ed and Lorraine Warren, raked in more than twice what the movie cost to make during it's first weekend.

"Despicable Me 2" dropped from number-one to second place with $21.5 million, bringing its total gross to $276 million in jus three weeks, while Fox's latest animated film, Turbo, about a snail who wants to race in the Indianapolis 500, finished third with $21.5 million.

Adam Sandler's Grown Ups 2 finished fourth, coming up just shy of its $80 million budget in its first two weekends; while sequel RED 2 debuted at number five with a weak $18.5 million.

Despite good reviews, Guillermo del Toro's monsters vs. robots flick Pacific Rim is proving to be a box office bomb, dropping from third to sixth with $16 million in ticket sales, leaving it nowhere close to its $190 million budget after two weeks. Percentage-wise, the film is on pace with Disney's The Lone Ranger, which fell out of the top 10 after finishing fifth last weekend.

New entry R.I.P.D. (aka Ghostbusters meets Men in Black) opened seventh to a dismal $12.7 take, amassing less than 10% of its $130 million budget and living up to predictions that it will be this summer's biggest bomb.

The Heat, World War Z and "Monsters University" round out the top 10.