The Concept Album Is Not Dead: Andrew Osenga Introduces Us to 'Leonard, the Lonely Astronaut'
One of the small pleasures in music is the concept album: the release in which all of the songs contribute to one unified idea or story. To name a few, Styx did it with Paradise Theater and Kilroy Was Here. Green Day had two with American Idiot and 21st Century Breakdown. Now, Nashville singer-songwriter Andrew Osenga is bringing us Leonard, the Lonely Astronaut.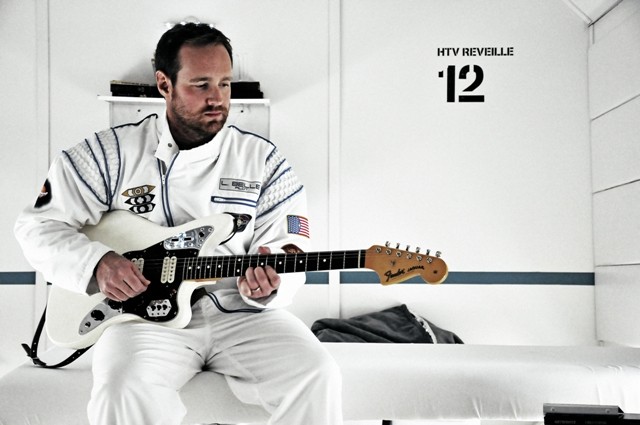 "I've always loved them. The idea of having a whole group of songs that tell one big story was just really appealing to me. I've kind of always wanted to do it and chickened out," Andrew told me of his decision to pursue a concept album for his next release. "I love big novels and epic movies. I love some kind of story where you can kind of go and live in it. It creates its own world."
Initially inspired by the 2004 remake of Battlestar Galactica, Andrew created the character of Leonard, who hasn't had the best time of things: he's in the midst of a divorce when his soon-to-be-ex-wife dies, and he takes a job as a janitor on a spaceship to escape his situation, spending an entire year alone in outer space.
"Since he doesn't have a single person to talk to in space, he uses that year to go through all of his memories, looking back at relationships, mainly the one with his wife, plus other aspects like religion, family and childhood," he explained.
What makes Leonard, the Lonely Astronaut unique from most concept albums is that Andrew did not just create his world figuratively, but also physically. Together with former Caedmon's Call bandmate Todd Bragg and fans from all over the country, he built his own spaceship studio in which he recorded the album, pictured below.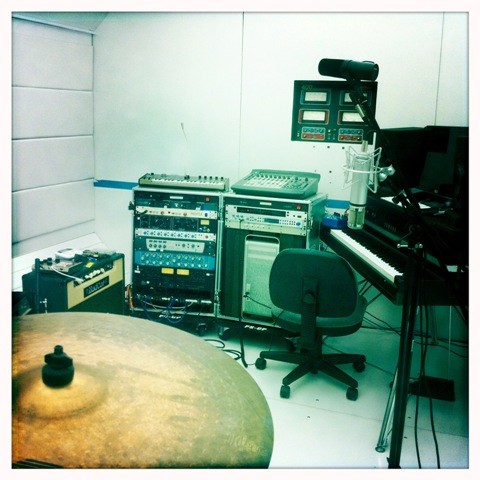 "I started thinking about telling this story [and] I thought 'I'll decorate the studio,' and that kind of led to, 'What if I kind of built a place that I could Method act a little bit?'" Andrew explained. Once a friend let him borrow space in a warehouse, "I put a casting call out for the fans, and some came from all over the country, [like] Maryland and Texas, to help. It's like a movie set. So I moved all the studio gear in there. It was fun."