The Civil Wars Singer Hints At Band Reconciliation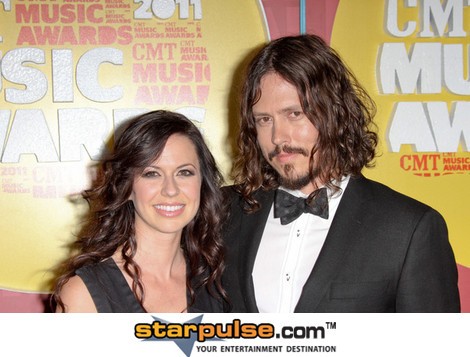 Folk duo The Civil Wars appear to have settled its differences and reunited to record new music after recently scrapping its European tour due to "internal discord."

Band mates John Paul White and Joy Williams were already on the road last month when they called off their live shows, blaming "irreconcilable differences of ambition" for the axe.

In a joint statement, they added: "We thank each and every one of you for your amazing love & support. Our sincere hope is to have new music for you in 2013."

However, it appears the pair has worked out its troubles - on Thursday, singer Williams, who became a first-time mom in June, hinted at a reconciliation in a Twitter.com chat on the official Grammy Awards micro-blog.

She revealed, "I'm in the studio right now, listening to some new @thecivilwars songs."

Williams did not expand on the studio sessions, but the news has been warmly received by fans, who had feared the Grammy-winning duo was heading for a permanent split.