The Child Star's Curse: Three Celebs Who Lost Their Way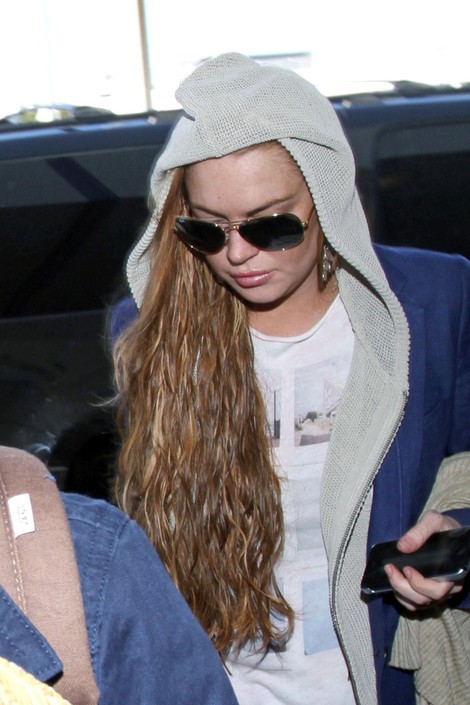 Sponsored Content
It has been a well-observed, much-written-about phenomenon: the child who grows up regaled by fame and fortune, then falls victim to addictive, thrill-seeking, self-harming behaviors. While some have escaped the curse, many more have gone on to lead upsetting lives or suffer tragic deaths. These celebrities seem to be tormented by poor decision-making and misfortune wherever they go, as illustrated by this new infographic by Clarity Way Rehab Center.
Where does the child star curse come from? Some experts believe that the tendency towards these behaviors happens when the spotlight begins to fade; feeling their hold on fame slipping, these young celebrities are eager to chase the excitement, sometimes turning to drugs or alcohol to fill the void. Others believe that being faced with adult responsibilities from such a young age halts their maturation, leading to adult lives led with the spontaneity of a child. Their responsibilities are vast, and even when they're out of the spotlight they're still in the camera lens of paparazzi and the focus of tabloids and gossip sites.
Lindsay Lohan, Macaulay Culkin, and Amanda Bynes are three examples of celebrities who fell victim to the curse.
Lindsay Lohan's time in the spotlight began when she became a child model at the age of 3, but her first big role came as the twins in The Parent Trap (1998) at age 11. While her career was off to a promising start with other hit movies such as Freaky Friday and Mean Girls, it went spinning off track soon after, and in 2007 she checked herself into rehab. Since then she's been hopping in and out of rehab, hitting people with her car, and spending time in jail.
Macaulay Culkin's break came at age 10, as Kevin McCallister in Home Alone. So successful was he at the height of his career that he made it on lists of the best child stars of all time, and was described as the "most successful child actor since Shirley Temple." Since then, he's been caught in possession of a number of drugs, spent time in jail, and done several stints in rehab.
Amanda Bynes started out her career on Nickelodeon shows All That and The Amanda Show. From there, she seemed to be at the beginning of a promising film career, releasing a number of box office successes. In 2012, she was arrested for talking on her cell phone while driving, and that's when the craziness began. She's been charged with DUIs and has been tweeting bizarre statements and even shaved off half her head.
Check out the infographic below to learn more about these three child stars who strayed down the wrong path:

Infographic by Clarity Way Rehab Center